December 14, 2012
Union Recreation honors longtime league bowler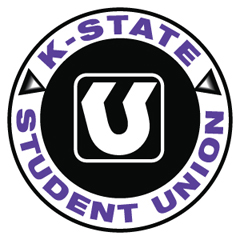 Celebrating both a 90th birthday and a multiple decade bowling league career in the K-State Student Union Recreation Center, C. Clyde Jones was honored for his 52 years as a Union bowling league participant on Dec. 6.
Jones came to Kansas State University to become the business administration department head in 1960 after spending time at Northwestern University, Georgia State University and the University of Illinois. At that time, he began his 52-year long career in Union bowling leagues. Jones became the first dean of the College of Business Administration from 1962-67 and served as the vice president for university development from 1966-70. He chaired the Intercollegiate Athletic Council from 1965-75 and has also acted as K-State's representative to the Big 8 Conference and NCAA. The avid sportsman returned to full time teaching in 1970 until he retired in 1986 as a professor of management.
Jones has been married to his wife, Midge, for 64 years and is well known throughout Manhattan and the K-State community for his many volunteer efforts. Joining him for his 90th birthday game were current league teammates Kerry Keeton, Ed Rice, Steve Stockham and John Walters.
To learn more about joining a Union Recreation bowling league, visit union.k-state.edu/play/leagues or call Union Recreation at 785-532-6562.