February 10, 2020
Kansas State University named 2020 Top Employer by DiversityJobs.com
Submitted by Human Capital Services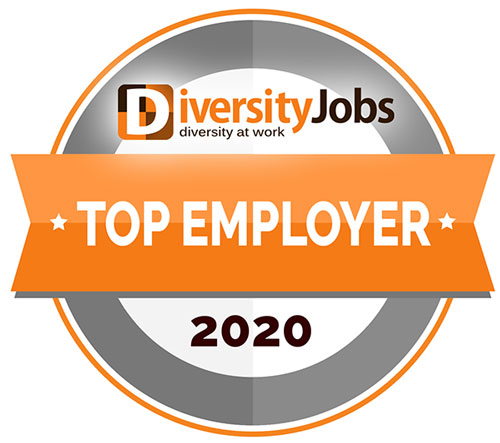 Kansas State University has been named a 2020 Top Employer by DiversityJobs.com for its dedication and commitment to building a diverse workforce and culture.
"K-State continues to make progress in our efforts to attract and recruit a quality, diverse workforce," said Bryan Samuel, chief diversity and inclusion officer. "Being recognized as a top employer by DiversityJobs.com denotes that national thought leaders in diversity recruitment are taking notice of K-State's demonstrable commitment to diversity and inclusion."
DiversityJobs.com has hundreds of university clients, but only 43 have been named top employer in education for 2020. Kansas State University is the only higher education institution in the state of Kansas to be named a top employer. According to DiversityJobs.com, K-State has a proven dedication to diversity outreach.
"Through our work with Kansas State University over the last few years, we have been able to observe their commitment to reaching a diverse range of job seekers," said Brad Boggs, president of DiversityJobs.com. "This is critical because we find that a growing number of candidates prioritize employers who value workplace diversity. K-State's commitment to a diverse workforce and culture will no doubt position them to hire the best and brightest in Higher Education."