October 23, 2012
It's a nice day for a white wedding ... cake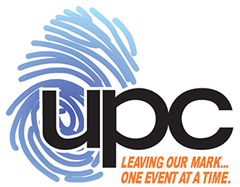 Enjoy a piece of wedding cake and purchase tickets for the Union Program Council's annual fall dinner theater from 11:30 a.m. to 1 p.m. -- while supplies last -- outside the K-State Student Union food court.
Be a real guest at this hilarious fake wedding, the Pinkerton-Pocket Wedding, in the K-State Student Union Ballroom. It will be performed by the KC Improv Company on Friday, Nov. 2. Doors open at 6:30 p.m. and will feature hors d'oeuvres. The wedding will take place at 7 p.m., with dinner and reception to follow.

The Union Program Council's After Hours will host a free wedding dance from 9 p.m. to midnight after the reception in the K & S Ballroom.

For more information about this event or other upcoming Union Program Council events, visit www.k-state.edu/upc.