October 3, 2012
Michael Crow joins housing and dining services as associate director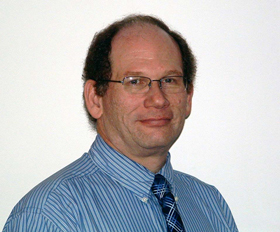 Michael Crow has joined housing and dining services as associate director for administrative services.
Crow is responsible for strategic leadership in financial planning and analysis, as well as fiscal resource management. He will supervise the department's business operations, administrative services and information technology units, and will manage the department's budget.
As the associate registrar for student information systems at K-State since 2002, Crow led and directed the testing, training and implementation of iSIS, the largest module in PeopleSoft's enterprise resource planning system. His background includes years of experience in financial services management and accounting, with positions at the Flint Hills Job Corps, Riley County Treasurer's Office and Riley County Appraiser's Office.
"We interviewed several candidates for this position, but it was clear that Michael's previous experience and skill set make him an ideal fit," said Derek Jackson, director of housing and dining services. "We're excited to have him join our team and look forward to the ways in which he'll lend his expertise to the betterment of the department."
Crow has a Bachelor of Science degree in business administration-marketing, a Bachelor of Arts degree in political science and a Master of Business Administration degree, all from K-State. He is a member of numerous organizations and committees, including the iSIS Task Force, the American Association of Registrars and Admissions Officers, the Teachers and Employees Association of Kansas State University as treasurer and more.
Crow authored a 2009 research and technology project management handbook chapter titled "Case Study: Task Force Employed by University to Deepen Academic Involvement in PeopleSoft Implementation."