September 13, 2012
Reception and exhibit honoring David Dary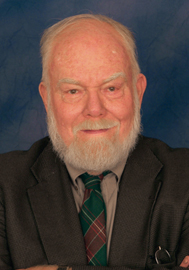 Next week K-State Libraries will host a reception and exhibit viewing for American West author and winner of the Cowboy Hall of Fame Wrangler Award, David Dary. The exhibit opens at 3:30 pm on Wednesday, Sept. 19, in Hale Library's fifth floor gallery. Remarks by Dary will begin at 4 p.m. This event is free and open to the public, and follows Dary's lecture for the Huck Boyd series earlier in the day.
Be among the first to view this fascinating exhibit featuring papers, photos and more from Dary's illustrious career in journalism, higher education and creative writing.
The Dary collection now held at K-State Libraries, contains more than 4,000 volumes related to Kansas, ranching, journalism and the history of the West. Items in the collection date from the 18th century to the present.
K-State Libraries has long acknowledged major gifts and acquisitions with lectures, exhibits and other events. Starting this fall these events will be grouped in a series highlighting how the materials will be used. Titled "Unboxed: Out of the Collections of K-State Libraries," the series will celebrate recent acquisitions and emphasize the lasting practical value these items have to students, scholars, hobbyists and those in related industries.
Questions about this or any K-State Libraries event may be directed to Darchelle Martin, events and programs coordinator.