April 9, 2018
Reminder: JMC alumni Jean Folkerts and Leroy Towns to speak today as part of How I Landed My Job lecture series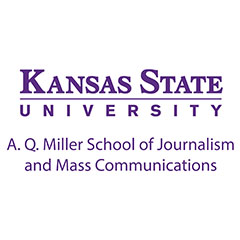 The A.Q. Miller School of Journalism and Mass Communications will host alumni Jean Folkerts and Leroy Towns as part of its How I Landed My Job lecture series from 4-5 p.m. April 9 in 105 Kedzie Hall.
Folkerts and Towns and will discuss their time at K-State, their job search processes and their experiences in the field. Students, faculty and staff from all departments are encouraged to attend this free event.
This event is a registered K-State 360 event.