January 22, 2018
Tickets on sale now for spring 2018 Hale Library Concert Series
Submitted by Sarah McGreer Hoyt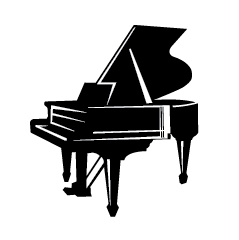 A celebration of a longtime K-State faculty member, a tribute to Leonard Bernstein and the annual jazz concert remain in the in the 2017-18 Hale Library Concert Series.
On Feb. 2, the Hale Library Concert Series celebrates David Littrell's career. Littrell, university distinguished professor of music, has conducted the Kansas State University Orchestra and taught cello, double bass and viola da gamba at K-State for 31 years. He also served as director of String Fling, an annual event at K-State that attracts 650 string students from across the state. He will retire in June 2018. At this farewell event, performers include Littrell, cello, and Amanda Arrington, piano.
On April 20, the K-State Music Faculty will commemorate the centennial of Leonard Bernstein's birth. From "West Side Story" to the composer's solo and chamber works, the evening will feature a wide array of Bernstein's most famous compositions.
The season concludes on June 8 with Jazz in June, the KSU Jazz Sextet's summer celebration — always a huge attraction.
All Hale Library Concert Series performances are followed by a wine and dessert reception except the jazz concert, which is held as a cabaret.
Tickets for individual concerts are on sale now:
Individual Concert Tickets $30
Student Individual Concert Tickets $10
Jazz in June Concert Tickets $35
Student Individual Jazz in June Concert Tickets $10
To order yours, email Darchelle Martin at libfrnds@k-state.edu or call 785-532-7442. Seating is limited to 120. No tickets will be issued. Your name will be held at the door.
The Friends of the K-State Libraries Concert Series is a cultural outreach program featuring the talented faculty, staff and alumni from the School of the Music, Theater and Dance. The series would not be possible without the generous support of our sponsors.
All proceeds go to an endowment fund for the refurbishment and upkeep of the Mason and Hamlin grand piano and to the Concert Series Fund.