October 2, 2017
Duane Dunn named interim dean of K-State Global Campus
Submitted by Division of Communications and Marketing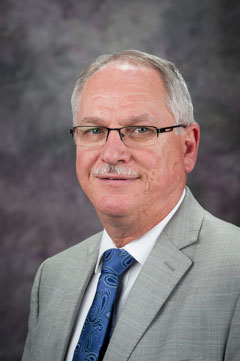 Duane Dunn has been appointed interim dean of Kansas State University Global Campus. Dunn's appointment was made by April Mason, provost and senior vice president, and is effective Oct. 1. He replaces Sue Maes, the longtime dean of Global Campus who begins her retirement in October.
Dunn had been serving as associate dean and director for academic and professional programs at K-State Global Campus since he joined the university in June 2015.
"I appreciate Dr. Dunn's willingness to serve as the interim dean for K-State Global Campus while the current search for a permanent dean progresses this fall," Mason said. "As an associate dean of K-State Global Campus, Duane has worked with all of the university's academic colleges to develop online academic programs for distance students, and he has worked with campus offices to ensure the availability of high-quality, comprehensive student and faculty services in support of Global Campus programs."
The search for the permanent dean of K-State Global Campus is well underway with a timeline for announcing the appointment by mid-November 2017.