September 5, 2017
K-State Libraries presents a workshop series for undergrads, Your Library: Beyond the Books
Submitted by Sarah McGreer Hoyt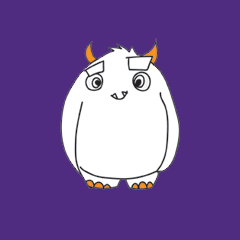 Can your students determine fact from fiction? Would you like them to learn about unique resources for their research? Please let them know about K-State Libraries' free workshop series, Your Library: Beyond the Books.
• FYI: Research Tips and Tricks from Students will be 6-7 p.m. Tuesday, Sept. 12, in 501 Hale Library. Reserves? Citations? Bathroom locations? What do you really need to know about library research? Our student employees and K-State Libraries Student Ambassadors share their expertise. Come with questions and be prepared to try new things!
• Research without Borders: Life and Academics from an International Perspective will be 6-7 p.m. Tuesday, Sept. 26 in 501 Hale Library. What draws a global community of 2,300 international students, faculty and researchers to Manhattan? What is their academic experience like, and how do they adapt to a world of purple? An awesome panel of international K-Staters reflects on life and research at home and abroad.
• Too Many Fish: Finding Your Perfect Resource will be from 6-7 p.m. Tuesday, Oct. 10, in 501 Hale Library. Have you been bumbling through your research and feel like you're in a grind? Love K-State Libraries' collections, but want to know what else is out there for you? We'll put some tinder under your mental fire and help you find the resources of your academic dreams.