April 24, 2017
Scholar Keeanga-Yamahtta Taylor presents on Black Lives Matter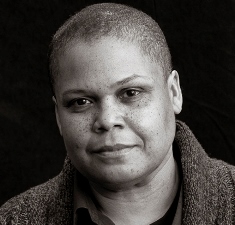 On Tuesday, April 25, scholar Keeanga-Yahamtta Taylor will present a live video lecture and discussion on "Black Lives Matter in the Trump Era."
The talk will be live-streamed in Town Hall of the Leadership Studies Building at 11:30 a.m. as part of the English department's 26th annual Cultural Studies Symposium. It is free and open to the public.
Taylor's talk emerges from her recent book, "From #BlackLivesMatter to Black Liberation" (2016). The book surveys historical and contemporary racism and persistent structural inequality, including mass incarceration, housing discrimination, police violence and unemployment. Taylor's interests are broadly in the fields of race and public policy, Black politics, and racial inequality in the United States. She is currently assistant professor of African American studies at Princeton University.
Cameron Leader-Picone, assistant professor of English and African-American literature and culture, values Taylor's ability to explain complex issues for a wide audience.
"Dr. Taylor's book, 'From #Black Lives Matter to Black Liberation,' offers an accessible and critically important look at current Black activism that usefully situates the present within a history of freedom struggles and points forward to future change," said Leader-Picone.
Tanya Gonzalez, associate professor of English and director of the cultural studies program, looks forward to hearing Taylor speak about activism in our current cultural moment, given the history outlined in her book.
"This spring semester of 2017, Kansas State University has hosted a series of dynamic activists and theorists addressing social justice issues. I look forward to hearing Dr. Taylor's talk about the current state of activism and to a lively discussion about the future of such movements," said Gonzalez.
For more information about Taylor's work, visit her website. For more information about the cultural studies program in the English department, visit the graduate program's website.