March 14, 2017
Avoiding copyright infringement when creating K-State content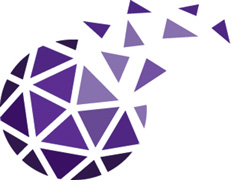 You might think that photo of a kitten is too adorable to pass up, but if it is someone else's content, maximum damages for copyright infringement can reach $100,000. If you are creating content at K-State, these damages may be the university's or yours to pay. Let's work together to avoid these damages.
Items you should not use:
Copyrighted content: Need to know if an item is still protected? Use the Digital Copyright Slider.
Stock photos.
Time-limited licensed content.
Any content for which you cannot determine the copyright and/or copyright holder: When in doubt throw it out.
Items to use instead:
K-State photography: Local imagery is preferred and K-State owns the content.
Public domain content: In general, this includes items created before 1923. Check out K-State Libraries' page on the public domain to help you find these materials.
Creative Commons License, or CCL, content: Looking for CCL content? Try the Creative Commons search.
Need assistance? Contact the Center for the Advancement of Digital Scholarship, or CADS, at K-State Libraries, set up a consultation or attend a workshop.
Copyright is determined by the country in which the product was produced. Since we're in the U.S., information provided in this article reflects U.S. laws. It's intended for informational or educational purposes only and should not be construed as legal advice. If you have specific legal questions pertaining to copyright at K-State, contact the Office of General Counsel at 785-532-5730 or attys@k-state.edu.