November 10, 2016
A call for civil discourse after the election
Submitted by Gen. Richard Myers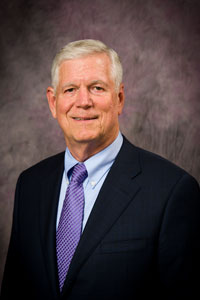 Dear students, faculty and staff,
On Tuesday, one of the most divisive presidential campaigns in our history came to an end. What was remarkable was the call from all sides to come together as one country. Last night, a robust discussion was sponsored by the Staley School of Leadership Studies on the value of civil discourse. This is reflective of the way our university family acts, respectful and tolerant.
During the election season there were many opportunities to engage in seminars, debates and discussions about the election. We appreciate the way you have been accepting of different opinions and viewpoints. Kansas State University can, and should, provide leadership in the areas of inclusion and civil discourse. It's the Wildcat Way.
I ask that all of us keep in mind our role as global citizens. We strive to be a welcoming community with an impact on the world far beyond our borders. This requires that we hold ourselves to a high standard with how we treat our fellow students, coworkers and citizens. Regardless of what one believes in the political realm, we need to reaffirm our commitment to each other.
Kansas State University is committed to being a safe, inclusive place for all. Please join us as we build the future together.
With purple pride,
Gen. Richard Myers, USAF, Ret.
Interim president