November 2, 2016
'The Rocky Horror Show' continues with November showtimes in Chapman Theatre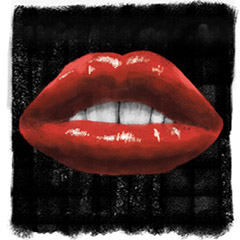 Richard O'Brien's "The Rocky Horror Show," directed by Jerry Jay Cranford, will be performed in the Mark A. Chapman Theatre in Nichols Hall.
Showtimes are 7:30 p.m. Nov. 3-4 ; 2:30 p.m. and 10:30 p.m. Nov. 5; and 2:30 p.m. Nov. 6.
In this cult classic set amidst the background of b-horror movies, sweethearts Brad and Janet become stranded at the eerie mansion of Dr. Frank N. Furter, a transvestite scientist. A creepy butler, rocking biker and eccentric usherettes dance the Time Warp while Frank deals with his guests and his newest creation — a muscular man named Rocky. Give yourself over to absolute pleasure in a night of rocking song, dance, and audience participation!
Tickets are $14 for students, $17.50 for seniors, military, faculty and staff and $19.50 for the general public. They can be purchased at the new online K-State Theatre and Dance Box Office at ksu.edu/mtd/tickets, by phone at 785-236-8638 or one hour prior to showtime in Nichols Hall.
Audience participation kits also are on sale for $8 online or at the door.
"The Rocky Horror Show" contains adult language and sexual content and is not recommended for children.
All tickets, regardless of purchase method, are free from convenience fees; sales tax is included.