October 12, 2016
ADVANCE Distinguished Lecture Series presents Jennifer McCoy
Submitted by Alissandra Stoyan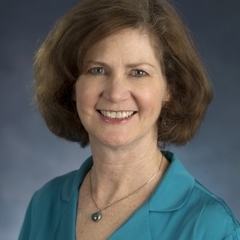 The ADVANCE Distinguished Lecture Series and Alissandra Stoyan, assistant professor of political science, will host Jennifer McCoy, distinguished university professor of political science at Georgia State University, at 2:30 p.m. Oct. 12 in 104B Waters Annex. McCoy will present "Polarized Democracies in Comparative Perspective: Toward a Conceptual Framework."
McCoy served as founding director of the Global Studies Institute at Georgia State University from 2015-2016, and director of the Carter Center's Americas Program from 1998-2015 where she led projects on democratic strengthening, mediation and dialogue and hemispheric cooperation.
A specialist on democratization and polarization, mediation and conflict prevention, election processes and election observation and Latin American politics, McCoy has authored or edited six books and dozens of articles. Her latest book is "International Mediation in Venezuela" with Francisco Diez, 2011. She teaches courses on comparative democratization, international norms and Latin American politics.
McCoy recently completed a collaborative research project, "Legitimacy Deficits in Transitional Justice in the Colombian Peace Process," funded by USAID and the National Science Foundation.
Her newest research project on polarized polities seeks to determine the causes, consequences and solutions to polarized societies around the world, including Venezuela, Turkey, Egypt, Thailand, Hungary, Greece, Bangladesh and the U.S. McCoy also participates on an international research team for the project "Causes and Consequences of Populism, comparing Latin America and Europe."
McCoy has received research grants and awards from the National Science Foundation, USAID's Center for Democracy, United States Institute of Peace, Rockefeller Foundation, North-South Center and Fulbright Association.
At the Carter Center, McCoy created the Friends of the Inter-American Democratic Charter group; directed the center's projects on mediation and monitoring in Venezuela from 2002-2004, Ecuador-Colombia dialogue group from 2008-2010 and U.S.-Andean dialogue group from 2010-2011; led more than a dozen election monitoring missions and organized former President Jimmy Carter's historic trips to Cuba in 2002 and 2011.
McCoy is a life member of the Council on Foreign Relations, member of the International Women's Forum and co-chair of the Atlanta chapter of the Scholar's Strategy Network.