September 30, 2016
Union Program Council hosts 30th annual OPUS Band Competition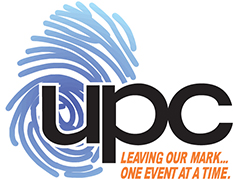 Union Program Council will host the 30th annual OPUS Band Competition featuring a lineup of six musical talents competing for cash prizes at 7 p.m. Sept. 30 in Bosco Student Plaza.
The bands will be competing for a third place prize of $100, a second place prize of $200 and the grand prize of $500 and a crowd favorite award with a prize of a music video produced by Wildcat Watch.
The competition is a diverse set with everything from space indie to jazz and features Foreign Territory, The Baker Trio, Jade Archetype, Kane and Trey, The Lads and Sky Orchid.
Winners will be announced and presented with checks following the performances. Union Program Council After Hours will hand out T-shirts, drinking cups and popcorn while supplies last. Wildcat Watch will live stream the event online.
For additional information about OPUS or for a complete list of all Union Program Council activities, visit k-state.edu/upc or call the Union Program Council office at 785-532-6571.