September 13, 2016
Payne publishes in national music journal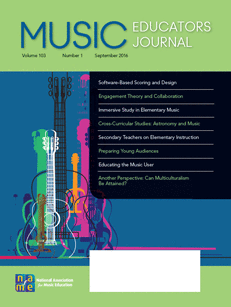 Phillip Payne, assistant professor and chair of music education, published an article titled, "Using Engagement Theory to Establish Musical Collaborative Opportunities within School-University Partnerships," in the September 2016 issue of Music Educators Journal.
The article provided an in-depth look at one current collaborative opportunity K-State music education majors engage in during their time on campus and how to transfer these experiences to various school systems and universities across the country.
Music Educators Journal is the national publication of the National Association for Music Education and has a readership of more than 77,000.