September 7, 2016
Harvard Graduate School of Design professor of practice to present at College of Architecture, Planning & Design's Bryant Lecture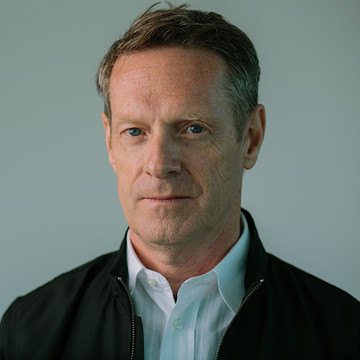 Landscape architect Gary Hilderbrand, a founding principal of Reed Hilderbrand, will be the first speaker for the College of Architecture, Planning & Design's 2016-2017 Distinguished Lecture Series. Hilderbrand will present "Visible | Invisible," for the series' Bryant Lecture at 4 p.m. Wednesday, Sept. 14, in Forum Hall at the K-State Student Union. The lecture is free and the public is welcome.
A committed practitioner, teacher, critic and writer, Hilderbrand is professor in practice at the Harvard Graduate School of Design, where he has taught since 1990. His honors include Harvard University's Charles Eliot Traveling Fellowship, the Rome Prize in Landscape Architecture, the Architectural League's Emerging Voices Award with Douglas Reed and the 2013 American Society of Landscape Architects Firm of the Year award.
Through three widely acclaimed books and two dozen essays, Hilderbrand has helped to position landscape architecture's role in reconciling intellectual and cultural traditions with contemporary forces of urbanization and change. His essays have been featured in Landscape Architecture, Topos, Harvard Design Magazine, Architecture Boston, Clark Art Journal, Arnoldia, New England Journal of Garden History and Land Forum.
In addition to his co-authorship in the firm's 2012 monograph, "Visible | Invisible," he produced two other monographs: "Making a Landscape of Continuity: The Practice of Innocenti & Webel" in 1997, which was recognized by the American Society of Landscape Architects and AIGA's 50 Best Books; and "The Miller Garden: Icon of Modernism" in 1999.
Hilderbrand has served on the editorial boards of Spacemaker Press, Harvard Design Magazine and Landscape Architecture Magazine. As a competition juror, he participated in Harvard's Green Prize for Urban Design from 2006-2013; I Premi Europeu de Paisatge Rosa Barba Barcelona in 2000, 2002 and 2003; and "Suburbia Transformed" for the James Rose Center in 2010. He chaired the American Society of Landscape Architects' National Awards Jury in 2005 and Annual Student Awards Jury in 2006.
Hilderbrand has developed an abiding commitment to promoting a heightened focus on urban forestry practices through the firm's work in cities, and through design studios and sponsored research projects at Harvard. In addition, his constructed drawings of Roman topography and his personal photo-collage work have been exhibited at the Isabella Stewart Gardner Museum, Sotheby's New York, Harvard University and the Boston University Art Galleries.
The Bryant Lecture is named in honor of Lee A. Bryant, a K-State architecture alumnus who died in 1981. The lecture series is a living tribute to Bryant's passion for art and a fitting means for sharing with future generations of students his concern for the vital interaction of art and architecture. Additional funding comes from the K-State fine arts fee.