March 1, 2012
Student government response to opinion piece on international students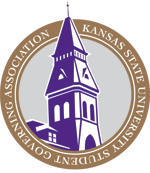 Friends and fellow K-Staters:
On Friday, Feb. 24, an opinion article was published in the Kansas State University Collegian titled "Public Universities Should Not Accept Students from Countries that Have Bad Relations with the US." The contents of this article were inaccurate, inappropriate and contrary to the feelings of most of the K-State community.
Kansas State University is a community that prides itself on diversity, on opportunity, and on the family atmosphere it provides. I take pride in our university for providing an open and welcoming atmosphere for all students, regardless of belief or background. I believe this is a reputation that every faculty and staff member, student organization and student should strive to uphold.
The opinion piece mislead readers by distorting the true character of fellow students, and lacked important information about international students that should be taken into account to formulate an appropriate understanding of the article's topic. For instance, it is important to note that international students at K-State pay more than twice the tuition and fees that most students on our campus do. Furthermore, a study conducted by the NAFSA: Association of International Educators, found that international students and their dependents contributed approximately $20.23 billion to the U.S. economy in the 2010-2011 academic year.
The poor research and misunderstanding presented in the article Feb. 24 are certainly disheartening, but what I find more troublesome is the underlying sense of disdain toward fellow students. When I was a prospective student looking at different colleges, the welcoming, family atmosphere was one of my primary reasons for choosing K-State. Throughout my years on campus, I have spent time with prospective and current students from all over the U.S. and around the world…my hope is that every student can find K-State welcoming and be free of baseless negativity.
Some of my favorite memories from my time at K-State have been those spent with international students and friends. This past weekend, I joined the Kuwaiti Student Organization in its celebration of the Kuwaiti National and Liberation Days. I regularly attend the International Buddies gatherings and other events. I cannot express how much I have learned from these opportunities to exchange culture and ideas with fellow students at these events. Through the weekend, I spent time speaking with international students Obair Siddiqui, Xu Tan and Tanmay Varma, men who are dear friends and trusted advisers of mine, about how best to address our community regarding the article published Feb. 24.
International students, faculty and staff provide an integral component to our student body and our university. Our international student leaders and student organizations are among the most notable, respected and active on our campus. The culture, tradition and global perspectives that international members of our campus community bring and share at K-State help further our capacity to think and work on a global and intercultural basis. They are welcome and important members of our campus family.
On behalf of the Kansas State University Student Governing Association, I want to express that we are pleased to welcome all international students and professors to our campus. We thank them for their outstanding leadership and important contributions to our university and student body. Further, SGA disapproves of any and all insensitive speech toward fellow students. Statements such as those in the Feb. 24 opinion article, which mischaracterize and target members of our K-State family, are unacceptable and have no place on our campus.
While SGA recognizes and respects students' right to free speech, we challenge the staff of the K-State Collegian to hold the publication to a higher standard and to provide fact-based, information to students. We request the Collegian and its staff use more consideration when reviewing articles that concern fellow students in the future.
Let us remember the pride, the purple, and the family attitude that makes us K-Staters.
K-State Proud,
Nate Spriggs
Student Body President, SGA