January 5, 2016
Kansas Master Naturalist training at Konza Prairie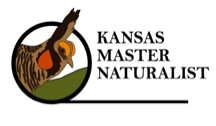 Konza Prairie will offer Kansas Master Naturalist training beginning Saturday, Jan. 23. There will be 12 consecutive Saturday morning sessions from Jan. 23 to April 2 with each session addressing a specific topic regarding the natural history of Kansas such as mammalogy, ornithology, fire ecology, entomology and botany. Those who complete this training will be certified as Kansas Master Naturalists and will be qualified to provide expertise and services for natural resource projects throughout Kansas.
The mission of the Kansas Master Naturalist program is "to develop knowledgeable and dedicated citizens who are active in promoting awareness, understanding and stewardship of the natural heritage of Kansas." If you are interested in improving your knowledge about Kansas' natural resources, making new friends, would like to serve the community, enjoy experiencing new things in nature and science and would like to share your passion for nature with others, then apply for the 2016 class of Kansas Master Naturalists.
Classes will be from 9 a.m. to noon Saturdays Jan. 23 through April 2 in the historic stone barn at Konza Prairie headquarters. There is a cost of $100 per person to participate in the training, but sitting in on individual classes is free of charge. View the class schedule, application and more information.
Contact Jill Haukos at 785-587-0381 or konzaed@k-state.edu for more information.