December 17, 2015
Carol Shanklin, dean of Graduate School, joins 2016 Council of Graduate School Board
Submitted by Communications and Marketing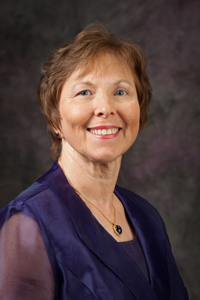 Carol Shanklin, dean of the Graduate School, will begin her three-year term on the Council of Graduate School, or CGS, Board on Jan. 1, 2016.
Shanklin currently serves as a member of the council's Research and Information Services Committee. She also serves as member of the Excellence in Teaching Award and previously served as past chair, chair, chair-elect and member-at-large of the Midwest Association of Graduate Schools.
The council is governed by a 12-member Board of Directors drawn from member institutions. Board members serve for set terms.
Other new 2016 board members include: Mark Smith, dean of the Graduate School at Purdue University, will serve as the 2016 Board chair; Nancy March, dean of the Graduate School at Florida State University, will serve as the chair-elect; and Kinchel C. Doerner, dean of the Graduate School at South Dakota State University, and Sarah Pratt, vice provost for graduate programs at the University of Southern California, will serve three-year terms on the board.
The Council of Graduate Schools is an organization of approximately 500 institutions of higher education in the United States and Canada engaged in graduate education, research, and the preparation of candidates for advanced degrees. The organization's mission is to improve and advance graduate education, which it accomplishes through advocacy in the federal policy arena, research, and the development and dissemination of best practices.