February 23, 2012
2011 Total Compensation Summary Statements now available in HRIS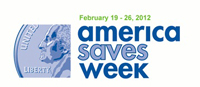 The 2011 Total Compensation Summary Statements are now available for all benefit eligible employees and may be accessed in HRIS/Employee Self Service.

Within HRIS, select Employee Self Service>Payroll and Compensation>View Total Compensation.

The first page provides an explanation of the statement and information about retirement savings plan limits. To view the Total Compensation Summary Statement, select the "Total Compensation Summary" button at the bottom of the page.

The 2011 Total Compensation Summary Statement shows wages paid in 2011 – pay issued from Jan. 7-Dec. 23, 2011. The statement does not replace W-2 forms or other income tax related information and is not intended for use in tax preparation. Questions regarding the Total Compensation Summary should be directed to hroffice@k-state.edu, or 785-532-6277.