November 12, 2015
K-State KNEA-SP professional development event, clothing drive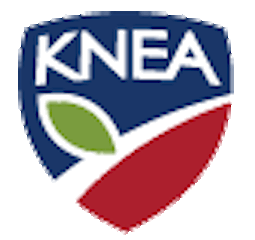 The K-State Kansas National Education Association-Student Program is hosting the third "Ed Talk" at 7 p.m. Tuesday, Nov. 17, in 21 Bluemont Hall. This month's topic will be music and English language arts integration in the classroom with Phillip Payne.
Attending will earn education student one professional development hour and they will be entered into a drawing to win a prize.
Please consider bringing non-perishable food items, food storage baggies, school supplies, reams of paper, gently used clothing or shoes, or any monetary donation to help local Manhattan kids. More than 250 children in Manhattan-area will try to survive the winter without a place to live or adequate clothing to keep them warm. Any little bit donated means so much to these kids. Bring your donation to the meeting — or contact an officers to pick up your donation — and we will donate it to the F.I.T Closet for Manhattan kids. Thanks for helping.
We also will host a food drive from noon to 4 p.m. Sunday, Nov. 15, at the Westloop Dillons and from 4-7 p.m. Sunday, Nov. 15, at the east Dillons. Please come donate non-perishable food items and food storage baggies for the Flint Hills Volunteer Center or help hand out flyers.
If you have any questions, please email amfourni@k-state.edu.
See you at the meeting on Tuesday.
Amanda Braun
K-State KNEA-SP president
ajbraun@k-state.edu
785-735-8194