October 27, 2015
Geology department faculty member Abdelmoneam Raef nominated for the prestigious Eni 2016 award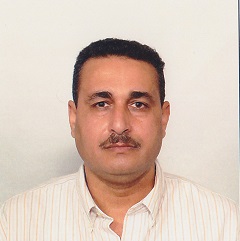 Abdelmoneam Raef, assistant professor of geology, has been nominated for the 2016 Eni Award, an Italian award, by the scientific secretariat.
The Eni Award is given to scientists and researchers worldwide who focus on energy and environment with the aim to map the most promising researches. The Eni Award scientific secretariat spends many months looking for relevant papers and recent publications.
During this exhaustive analysis, the scientific secretariat noticed Raef's scientific activity. Since his research would be suitable for an application to this prize, the scientific secretariat invited him to consider a submission to the Eni Award 2016.