February 6, 2012
Double president: Kirk Schulz new leader of area Boy Scout council
Submitted by Communications and Marketing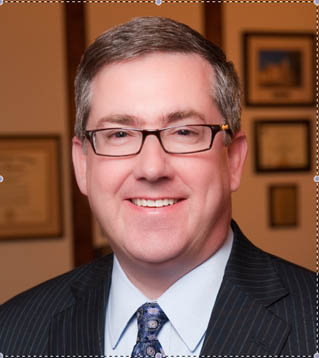 The Coronado Area Council of the Boy Scouts of America has a new president with a familiar name to K-Staters: Kirk Schulz. He was elected to the post in late January.
Before Schulz ever donned the shade of purple he is so often seen in now, he wore the khaki and green uniform of a Boy Scout. Schulz is an Eagle Scout and both his sons earned scouting's highest honor as well. Schulz has long volunteered with scouting, from serving as a scoutmaster in Mississippi to organizing Cub Scout camps in Michigan.
Schulz has actively served on the board for the Coronado Area Council since arriving in Manhattan to lead the university. He often shares with numerous scouting groups his belief that having the Eagle Scout Award on his resume made a difference in his career.
"The leadership skills that scouting teaches have served me well and I believe are incredibly valuable lessons for our young people," Schulz said. "I am honored and humbled to serve the volunteers and Scouts of the Coronado Area Council as board president. My emphasis will be on working with our many stakeholders to grow the number of young people we serve and engaging our scouting alumni to pay forward their experience by volunteering and donating.
"Scouting has entered its second century and those of us who have benefited from it personally or through its impact on our community need to step forward and make sure a dynamic program is there for the next generation of young people we hope to teach about leadership, service and character," he said.
Don Sheppard, the scout executive and CEO for the Coronado Area Council, said, "We are very fortunate to have Kirk Schulz step into this leadership role at an important time for scouting. His passion for scouting and the enthusiasm and leadership skills he brings to the position will be a great asset to the organization."
"Scouting comes to life for a young person in a local unit," Schulz said. "We are focused on making sure the 1,500 volunteers across our 32 counties have the support to provide great programs to a growing number of young people. Youth need what Scouting has to offer, and our communities need the types of leaders Scouting develops."
The Coronado Area Council, Boy Scouts of America, serves more than 3,700 young people across 32 counties in north central and northwest Kansas. More than 1,500 adult volunteers provide character education, personal fitness, and leadership skill development programs to youth in each local community. The council operates two camp facilities in Abilene and Kirwin, and has its headquarters in Salina with a satellite office in Manhattan.