February 17, 2015
Legislative update Feb. 16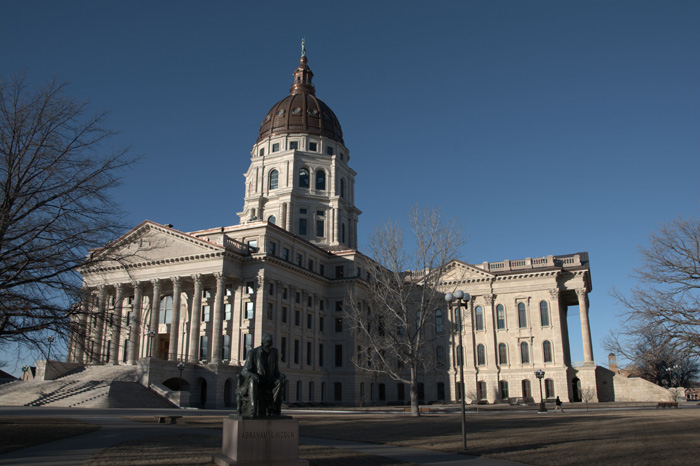 Last week in the Kansas Legislature, President Kirk Schulz testified before the Senate Education Subcommittee at 7 a.m. Feb. 12. Later that day President Schulz testified before the House Education Budget Committee. Read the testimony for both hearings under testimonies and reports. This week both of these committees will deliberate and make recommendations for higher education and higher education institutions. A report on these recommendations will be provided later in the week.
In addition, last week Senate Bill 161 was approved by the Senate Ways and Means Committee. This legislation will allow the Board of Regents to govern leave time for university support staff as they always have with classified employees. The bill is now before the Kansas Senate. The legislation to allow the issuance of bonds for the Kansas Public Employment Retirement System, or KPERS, was recommended by the House Pensions and Benefits Committee. This bill authorizes the issuance of $1.5 billion in bonds to help finance the unfunded liability of KPERS. The state pays approximately 8 percent on its KPERS debt. With the issuance of the bonds, the state's costs are reduced to approximately half with savings of $1.29 billion. The savings realized from the reduced interest rate would be paid directly into KPERS as part of the employer contribution and further reduce the unfunded liability. In the next few weeks, the House will debate the bill.
Finally, last week Kansas State University Student Body President Reagan Kays and students from the state universities testified in support of the of 911 Lifelines Bill in the House and Senate. Neither committee has taken action on the bill, however action will likely occur this week as the standing committees must compete their hearings and deliberations on bills before Feb. 24.
Additional hearings and discussion for this week:
In addition to the decisions regarding the Fiscal Year 16 and 17 budget for higher education, other recommendations on multiple agencies will be discussed in both the House Appropriations Committee and the Senate Ways and Means Committee.
On Wednesday, the House Education Committee will hold hearings on House Bill 2234. This legislation requires postsecondary institutions to adopt policies to prohibit employees from using their official title in certain publications. Higher education legislative liaisons will be speaking with Education Committee members this week to express concern on the legislation.
For information on these issues or to sign up for bill tracking on bills impacting higher education and state government please send a request to kstategr@k-state.edu.
Activities in the State Capitol this week:
Feb. 18 — Cats in the Capitol