February 14, 2014
RecycleMania begins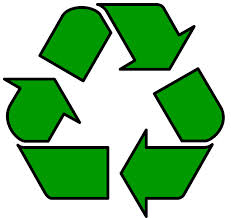 Just as the basketball ball team defeated the Jayhawks 85 to 82 on Monday, let's continue to defeat them in RecycleMania recycling competition.
Throughout the competition each college or university will report their recycling and trash weights and be ranked on the RecycleMania results page.
RecycleMania started as a friendly competition between two universities in 2001. Over the past decade it has grown exponentially, with 575 schools in 49 states, the District of Columbia and international entries from Canada, the UK and Qatar competing in the 2011 RecycleMania.
Keep the drive alive.