January 28, 2014
Register by Wednesday for the 2014 Teaching Workshop and door prizes from the Union Computer Store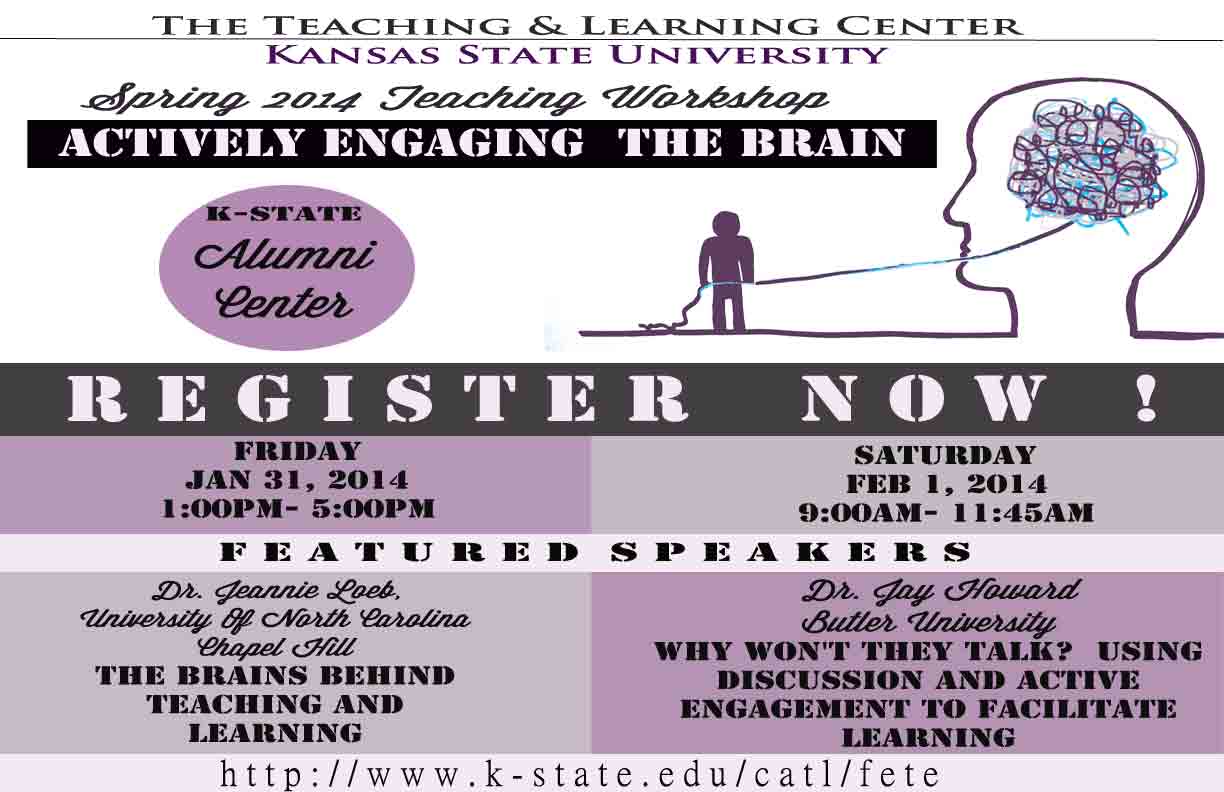 The Spring 2014 Teaching Workshop sponsored by the Teaching & Learning Center of Kansas State University is fast approaching. Join us at the Alumni Center on Friday afternoon, Jan. 31, and Saturday morning, Feb. 1, and put your name in the drawing for our fabulous door prizes. The K-State Student Union Computer Store is providing a printer, a copier, a scanner, two "mice" and three car chargers. You might just be the big winner.
The keynote speakers for the event are Jeannie Loeb from the University of North Carolina, Chapel Hill and Jay Howard from Butler University. Several K-State faculty members will also be presenting short spots on teaching tips, and Jim Coffman, provost emeritus, will be with us as well. Saturday morning includes a delicious breakfast starting at 8:30 a.m. hosted by Cytek Media System Inc.
See the event schedule PDF.
Please add your name to the 265 people already registered, and come to this wonderful event on teaching and learning at Kansas State University. The online registration will close Wednesday, Jan. 29.