September 25, 2013
K-State Student Union food service appoints new executive chef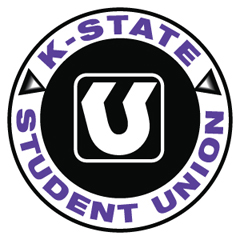 K-State Student Union food service has a new executive chef, Pedro Lozada. Lozada, the son of a Puerto Rican father and Cuban mother, was born and raised in Mayaguez, Puerto Rico. He inherited his passion for cooking from his Cuban grandmother "Calla."
Lozada studied human resources at Interamerican University of Puerto Rico-San German campus. It was there that he realized his real calling was for food and cooking. Lozada enrolled at the Instituto de Banca y Comercio, obtaining his culinary arts degree in 2004. He was immediately hired by the Ricon of the Seas Grand Caribbean Hotel as a banquet chef.
Lozada was then hired as executive chef of Chapa's restaurant in downtown Mayaguez, specializing in creative international cuisine while also teaching culinary arts at his alma mater. In 2006, Lozada married and moved to San Juan, where he started working for Aramark as food production manager. He was hired by FreshMart, a vegetarian restaurant and market in 2008, where he worked as food and beverage manager until he moved to Manhattan.
Since his arrival in 2009, Lozada has worked at the Union, first with Chartwell's and now with Sodexo. During his time with Union food service, he has progressed from a cook, to sous chef and now executive chef. Lozada brings with him a vast knowledge in all the different areas of food preparation combined with a great passion and a twist of Caribbean flavor.
For more information, visit union.k-state.edu or call Union food service office at 785-532-6068.