Fabrication and Prototype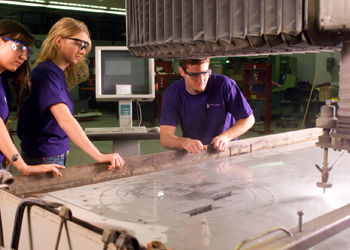 A unique aspect of TDI is the ability to design concepts and construct functioning prototype devices for testing and evaluation. TDI is equipped with a 10,000 sq. ft. fabrication facility containing a wide variety of manufacturing equipment. Services provided include 3D printing, laser cutting, waterjet cutting, CNC machining, metal fabrication, sheet metal and plastic prototyping, in addition to small volume fabrication services. This enables TDI to quickly produce, test and refine products without long lead time or large volume requirements for production.
Our goal is to design and build products that can quickly be transitioned to an existing fabrication facility without having to redesign for manufacturability. Doing so saves development costs and ensures the product can be quickly transitioned from development to production.
View a list of fabrication equipment.