Using four high-profile research labs to help feed a growing world
By Greg Tammen

In the next 35 years, the world will need to produce more food than ever in human history in order to feed a projected 9.6 billion people. Much of this population growth will be in developing regions such as China, India and Africa, where food production is low, crop losses are high, natural resources are dwindling and agricultural innovation is financially limited.
Kansas State University is helping smallholder farmers in key food producing nations solve these problems through four Feed the Future Innovation Labs.
The federal labs focus on reducing global hunger by helping smallholder farmers in developing nations grow better crops, have improved methods for defending food crops against disease and insect pets, and establishing more efficient methods of distributing the harvests — all while helping these small-scale farmers in those countries turn a profit. Smallholder farmers are the majority in agricultural production.
Over the course of 14 months, Kansas State University was awarded four of the highly competitive Feed the Future Innovation Labs from the U.S. Agency for International Development, or USAID. The four labs are newly created by the federal agency and total more than $100 million in funding. Kansas State University has the second most Feed the Future labs in the nation, rivaled only by the University of California, Davis with five labs.
Kansas State University was a natural fit for the USAID's four new Feed the Future Innovation Labs, said John Floros, dean of the College of Agriculture and director of K-State Research and Extension.
"As a university and in the College of Agriculture we have in-depth knowledge in the area of agriculture and the food system," Floros said.
"The university is internationally recognized in the sorghum, millet and wheat — from the plants' genetics and genomics, to how it's grown, to applications such as baking with the produced raw material," he said. "We're also leaders in how to minimize losses when taking food from the field to the consumer's table and in intensifying agriculture sustainability so that our grandkids and their grandkids can continue to feed themselves in a sustainable way. Because of this expertise, USAID has decided to invest in us."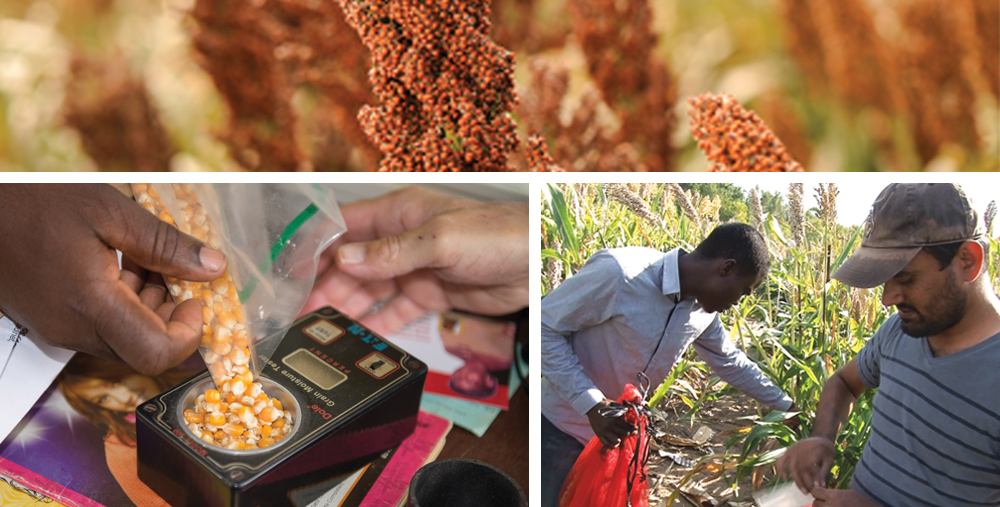 The labs

"It's a great honor to the College of Agriculture to have these labs from USAID, but it's important to understand that we didn't get these labs alone," Floros said. "We got them because the whole university is behind us. We recently started a universitywide initiative on global food systems and it shows the commitment and expertise that the whole university has in agriculture and food production, not just the College of Agriculture. That's imperative to improving the global food system."