Stories in brief

By Jennifer Tidball

Confucius Institute
Kansas State University is increasing its international presence by establishing a Confucius Institute. Confucius Institutes promote, enhance and elevate understanding of the Chinese language and culture, as well as create exchanges between Chinese and U.S. academic institutions and communities.
The institute at Kansas State University — the 102nd Confucius Institute in the U.S. and the second institute in Kansas — also plans to focus on promoting research collaborations in animal health and food safety. The Confucius Institute will engage not just faculty and students, but also the Manhattan community and the greater Manhattan business community.
Kansas State University signed an agreement with Hanban, which is the worldwide headquarters of Confucius Institutes and is affiliated with the Chinese Ministry of Education.

Heartland Plant Innovations
Heartland Plant Innovations is partnering with Kansas State University researchers to accelerate plant breeding and improve genetics in wheat and sorghum. The organization provides advanced plant breeding services and contract research to accelerate novel variety development with the goal of delivering new products to help farmers and food companies in short time frames. Heartland Plant Innovations — a collaboration of Kansas State University, Kansas Wheat, the University of Kansas and several private investors — is headquartered at the Kansas Wheat Innovation Center on the Manhattan campus.
•••
Center for Outcomes Research and Education
Animal health company Zoetis has contributed $250,000 toward a new center of excellence in the College of Veterinary Medicine. In February, the Center for Outcomes Research and Education launched under the guidance of director David Renter, an epidemiologist and professor of diagnostic medicine and pathobiology. With a goal of improving effectiveness and efficiency in animal health care and its associated impacts on human health, the center focuses on demonstrating the value of animal health interventions.
"Zoetis has been a leader in outcomes research for animal health and their support of the center is significant as it allows us to build the vision and infrastructure for research and training efforts that extend beyond the traditional case-by-case approach typically used for individual grants and contracts," Renter said.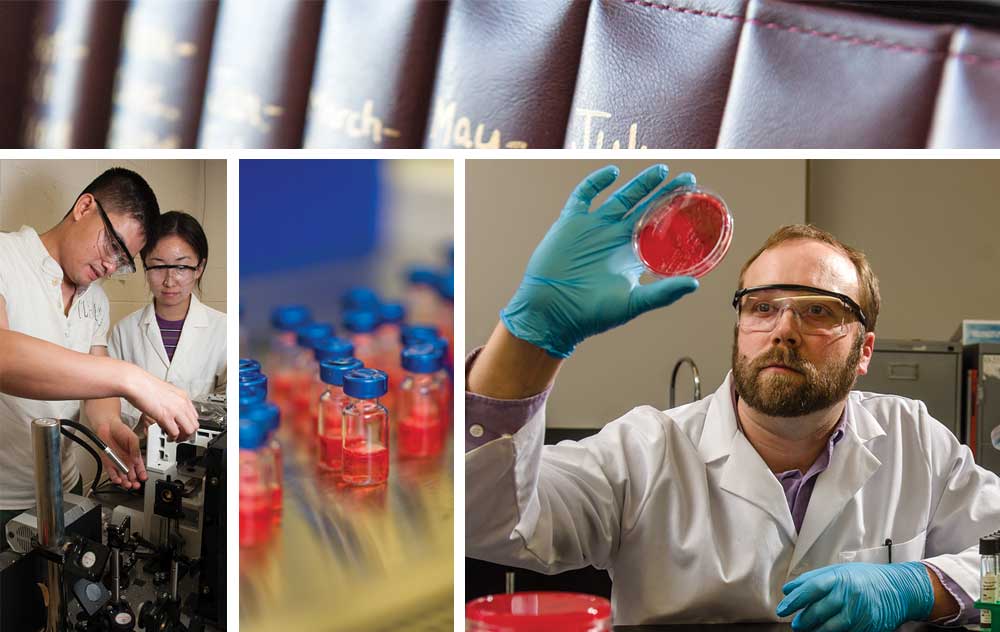 Veterinary and Biomedical Research Center
Midwest Veterinary Services recently built the $5 million Veterinary and Biomedical Research Center in nearby Pottawatomie County. The center, owned by Kansas State University veterinary medicine alumnus Kelly Lechtenberg, will focus on large animal contract research. The center also will involve Kansas State University faculty in designing and conducting research that guides potential products through the approval process for vaccine and pharmaceutical manufacturers.