Service:
The Office of Military & Veterans Affairs offers assistance to faculty and staff of all K-State units providing a broad range of outreach services, programs and activities for the military community. These services may include needs determination, strategic program development, military community engagement and program delivery and support.
University units currently served include:
Division of Student Life
Research and Sponsored Programs
McCain Auditorium
K-State Libraries
Office of Diversity
Office of International Programs
KSU Alumni Association
Career and Employment Services
Recreation and Club Sports
KSU Foundation
Kansas State Athletics
College of Education Military-Connected Student Project
Outreach:
The Office of Military & Veterans Affairs provides outreach services primarily through partnership with other organizations and institutions in order to promote personal and professional development, well-being and quality of life to military-connected constituents. This Office also provides direct support to specific outreach programs with established or developing efficacy, measurable impact and sustainability.
Organizations We Partner With: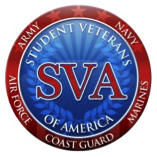 Kansas State University Student veterans Organizations are affiliated as chapters of Student Veterans of America (501.c.3) to provide military veterans with the resources, support, and advocacy needed to succeed in higher education and following graduation.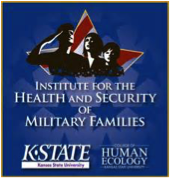 The Institute for the Health and Security of Military Families is a Kansas State University institute addressing the health and resiliency of National and International military personnel, veterans and their families after the battle.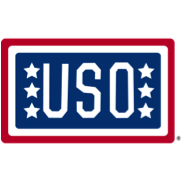 Serving as members of the Advisory Board of the USO-Fort Riley Center (501.c.3) that provides programs, entertainment and services to currently serving military members and their families in Kansas.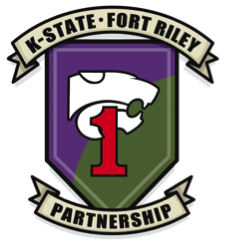 Serving in partnership with the U.S. Army's 1st Infantry Division at Fort Riley, KS to provide a myriad of programs and activities that support professional development, quality of life, career transition and continuing education.

Serving in partnership with St. John's Military School in Salina, KS is a military boarding school for male students from grades 6 to 12 dedicated to helping young men develop their leadership and academic skills in a safe and structured, achievement based environment.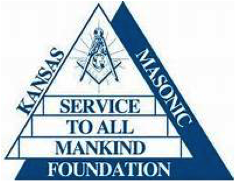 Serving in partnership with Kansas Masonic Foundation (501.c.3) to enrich the lives of Kansans military service members and veterans by supporting charitable, educational, and scientific programs.


Programs We Support:

En Garde Arts (501.c.3) produces a nationally touring documentary theatrical production of Basetrack Live about Post 9-11 era veterans and their reintegration after war. This program supports this Office's work in promoting the role of the arts as catalyst for developing social understanding and change needed for contemporary veterans reintegration and well-being.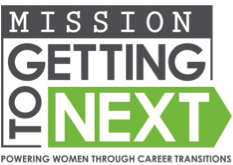 Mission Getting to Next (501.c.3) is a nationally premier women veterans transition workshop program that enables recent veterans to develop new leadership and service pathways for themselves after military service. This program supports this Office's work in veteran transition among high-risk and challenged cohorts.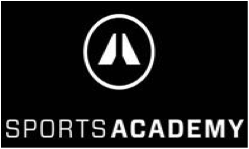 Sports Academy Foundation (501.c.3) Offers outreach programs for the development of mind, body and spirit for veterans undergoing rehabilitation and reintegration after their military service. Programs are delivered at their premier sports training and wellness campus in Southern California. This program supports this Office's work in veteran rehabilitation and social reintegration through the power of sport.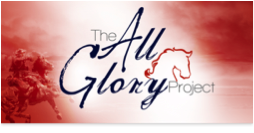 The All Glory Project (501.c.3) serves to promote, foster and support programs and institutions and that utilize animal-assisted and adjunct therapies in aiding military veterans and their families. This program supports this Office's work in alternative and adjunct therapy advocacy and research for rehabilitating disabled veterans