Education and Instruction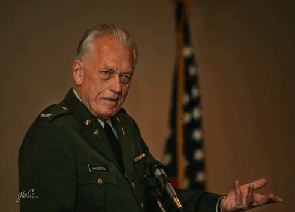 The Office of Military Affairs offers assistance to faculty and staff of K-State Academic Departments and Colleges for the development, delivery and support of educational and instructional programs aimed at military students. Assistance may include participation in program design, curriculum development, student recruitment and strategic program marketing within the military sector.
The Office of Military Affairs maintains active knowledge of national, state and regional educational policies, programs and practices involving currently serving military service members, their family members and military veteran students. This information may be useful in university, college and departmental efforts aimed at military student development, retention and success.
Focus areas
Support of military-related or military-relevant program and curriculum development
Collaborative scholarship and programming with military partners, at all levels of the university
Support of K-State Libraries' military programs
Work with military education associations and organizations
Support military-connected student affairs