Viewpoint Lecture Series hosts national activist and leader
Thursday, Sep. 10, 2015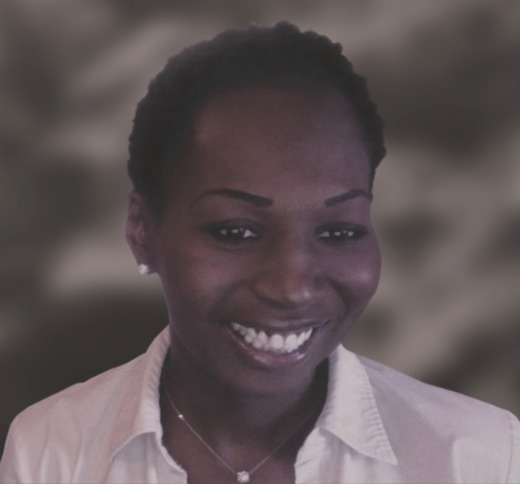 Lourdes Ashley Hunter will give a keynote lecture at 7 p.m. Sept. 22 at Kansas State University. | Download this photo.


MANHATTAN — Kansas State University's Dow Center for Multicultural and Community Studies at K-State Libraries will present a keynote lecture by Lourdes Ashley Hunter, co-founder and national director of the Trans Women of Color Collective, at 7 p.m. Tuesday, Sept. 22, in Forum Hall at the K-State Student Union.

The event, part of the Dow Center's Viewpoint Lecture Series, is free and open to the public.
Healer, orator and academic, Hunter has led grass-roots initiatives that impact the health, wellness, and socio-economic growth and development of communities most disproportionately impacted by structural oppression for more than 20 years. She earned a bachelor's degree in social theory, structure and change with concentrations in race, class and gender studies from State University of New York Empire State College and an executive master's degree in public administration from Rutgers University's School of Public Affairs and Administration.

The Trans Women of Color Collective is a global grass-roots initiative that works to uplift the narratives, lived experiences and leadership of trans and gender nonconforming people of color while building toward the collective liberation of all oppressed people. The center's work focuses on health, wellness, advocacy and leadership development.

The issue of violence against the transgender community is one that has come to the forefront recently with the death of Tamara Dominguez, who was run over repeatedly by a vehicle on Aug. 17 in Kansas City, Missouri. Earlier this year, another transgender woman of color, Jasmine Collins, was murdered in Kansas City. By some counts, 18 transgender Americans have been killed in 2015, all of them women — and most of them women of color.

Efforts by Hunter and the Trans Women of Color Collective expand the narrative of state-sanctioned violence beyond police brutality. Their conversations deconstruct the ways structural oppression manifests in all lives and is inextricably linked to physical violence — and even murders — while shining a light on the lived experience of trans women of color.

In her lecture, Hunter will share parts of her personal story of navigating structural oppression as a black, African indigenous trans and gender nonconforming person who has built a collective initiative that centers healing and restoration in social justice movements. She also will deliver a call to action, including many ways to get involved in dismantling structural oppression.

Melia Fritch, librarian in undergraduate and community services and coordinator of the Dow Center for Multicultural and Community Studies, says that Hunter has an important message for individuals from all walks of life.

"It doesn't matter what your race or whether you even know someone who identifies as trans: The first step in supporting others is to listen to those whose experiences differ from our own," Fritch said. "Lourdes delivers the important message that being a bystander to violence and oppression is to be complicit in that system."

The Dow Center, K-State Libraries and the Kansas State University LGBT Resource Center will provide resources that pertain directly to the Manhattan community.

On the fourth floor of Hale Library, the Dow Center for Multicultural and Community Studies serves as an interdisciplinary center for students, faculty, staff and community members who are interested in exploring the human diversity, the changing landscape of American demographics and the impact of globalization.

For more information about Viewpoint Lecture Series, contact Fritch at 785-532-7361 or melia@k-state.edu.