Kansas State University anthropology student finalist for Rhodes, Marshall national scholarships
Monday, Nov. 9, 2015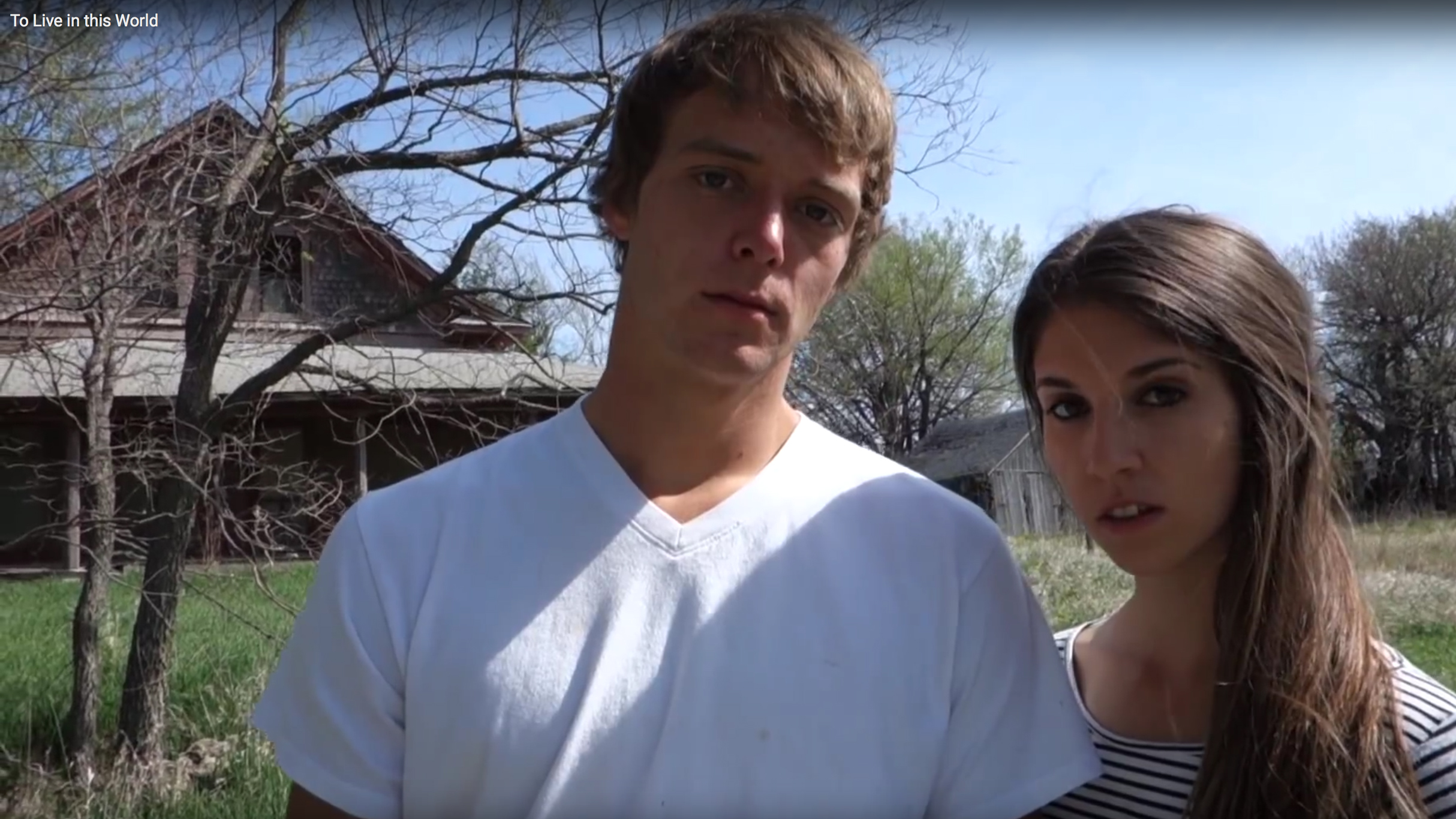 A still shot of the video, "To Live This World," by Jordan Thomas, finalist forRhodes and Marshall national scholarship competitions, and Kenzie Wade. | Download this photo.


MANHATTAN —An active traveler and scholar of humanity, Jordan Thomas, Kansas State University senior in anthropology, Atchison, will interview as a finalist for two national scholarship competitions, Rhodes and Marshall.

Rhodes scholarships are awarded to 32 students from the United States each year and provide full funding for one or two years of study at Oxford University in England. Marshall scholarships are awarded to as many as 40 students each year and provide full funding for one or two years of study in the United Kingdom. Finalists for each of the scholarships will interview in mid-November. While each award has a distinct vision, both competitions seek students who demonstrate outstanding academic achievement, commitment to others and leadership potential.

Thomas has traveled extensively and experienced many cultures as part of his anthropological study and research. During summer 2015, he lived in Taos, New Mexico, to research the correlation between traditional agriculture and youth participation in language and ritual with Taos' Pueblo community. In spring 2015, he lived in Kansas City to assist residents with the development of an urban farm, and he bicycled and hitchhiked his way from Kansas to Colombia in 2014.

Thomas lived as a full-time resident in a retirement home to study the culture and customs of its residents during the spring 2014 semester and co-produced the video "To Live in this World" about the experience. He later presented the video at an international film festival in Paris, France. He also researched the correlation between social cohesion and labor productivity on a fruit farm in Costa Rica during summer 2013. In addition, Thomas assisted with a political campaign for the Kansas House of Representatives in fall 2012.

At Kansas State University, he is the vice president for Wildcats for International Development, has served as secretary of Anthropology Club, is a member of Phi Beta Kappa honor society and Theta Xi fraternity, and is a past member of the Student Governing Association's Student Review Board.

Thomas' many honors and awards include a research and travel grant from the university's Office of Undergraduate Research & Creative Inquiry, Central States Anthropological Society Research Travel Award, Edward Allen McCoy Jr. Memorial Scholarship, Study Abroad Scholarship, Adventurous Anthropology Award and a Transfer Achievement Award.

The son of Ryan Thomas, Atchison, and Susan Biggs Thomas, Overland Park, he is a 2011 graduate of Maur Hill — Mount Academy in Atchison.