New York architect Jay Siebenmorgen to be visiting Regnier chair for APDesign
Monday, May 11, 2015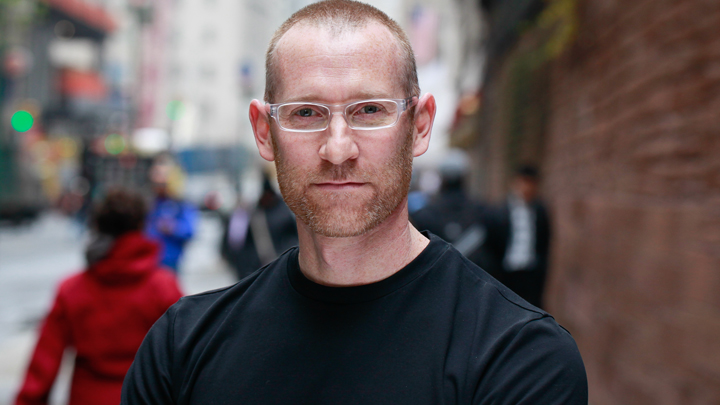 Distinguished architect Jay Siebenmorgen will spend the 2015-2015 academic year at Kansas State University's College of Architecture, Planning & Design as the Victor L. Regnier distinguished visiting chair. | Download this photo.


MANHATTAN — Distinguished architect Jay Siebenmorgen, design principal of NBBJ's New York studio, will be the 2015-2016 Victor L. Regnier distinguished visiting chair in the architecture department at Kansas State University's College of Architecture, Planning & Design, or APDesign.

Typically, the visiting Regneir chair visits several times a semester to co-teach a studio alongside an architecture faculty member. Siebenmorgen, however, will live in Manhattan during the 2015-2016 academic year to teach a fifth-year architectural design studio full time.

Adept at pushing the boundaries of programmatic relationships to yield new value and maximize the potential of a client's enterprise, Siebenmorgen's design approach seeks to unveil the cultural spirit of a building's context by enhancing and furthering architectural character and dialogue, not by iconographic mimicry. By developing building systems that blend sustainability with form and image-making, he achieves balanced design that is forward-thinking yet timeless in its relationship to location and culture.

With more than 20 years of experience, Siebenmorgen's background includes educational, institutional, corporate, mixed-use and museum spaces — most notably, the Lunder Building for Massachusetts General Hospital in Boston, the public spaces for The Juilliard School of Arts at Lincoln Center in New York, and the proposed Rainier Square development in Seattle.

Siebenmorgen has taught at Columbia University's Graduate School of Architecture, Planning and Preservation and served as guest critic for several other prestigious design programs. Formerly he worked in the offices of BNIM, Steven Holl Architects and Diller Scofidio + Renfro.

"We are honored to have such a tremendously talented architect able to work with our students next year. It will be a rewarding educational opportunity for them and a great asset for the department," said Matthew Knox, professor and head of the architecture department.

The Victor L. Regnier Distinguished Visiting Chair in architecture was established in 2003 by the children of Victor and Helen Regnier to enrich the educational experience of Kansas State University architecture students by exposing them to the finest architects from around the world.