Launch a Business Program gives public a chance to vote on its favorite startups
Friday, June 19, 2015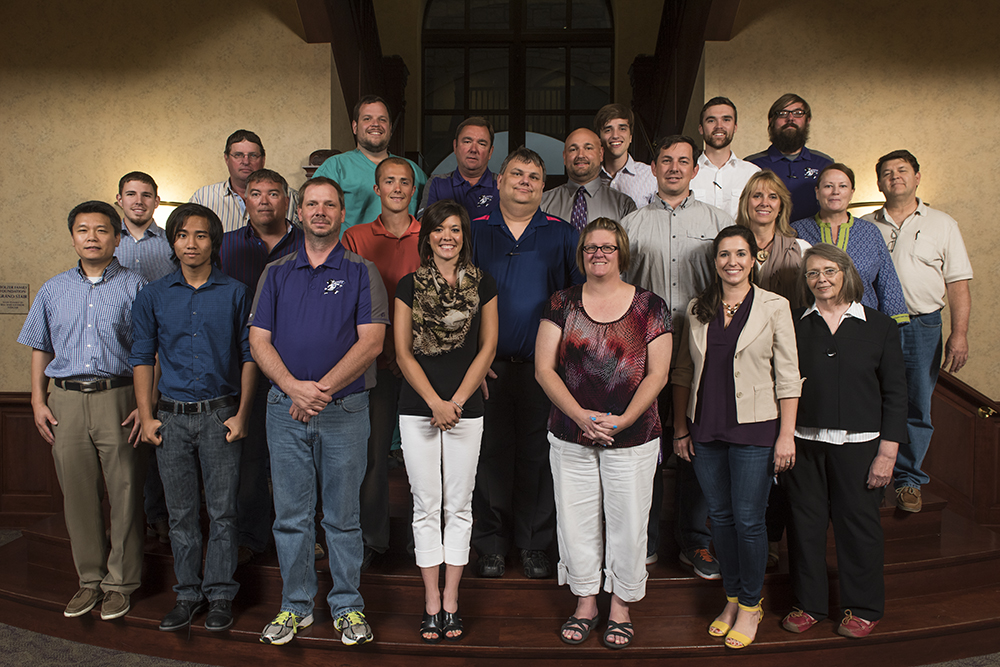 The 2015 class of Kansas State University's Launch a Business entrepreneurs. | Download the following photo.
MANHATTAN — More than $90,000 in cash and in-kind prizes will be on the line for the 14 business startups of Kansas State University's Launch a Business Program at the culminating Launch Party from 5-7:30 p.m. Thursday, June 25, at the K-State Alumni Center.

The party is open to the public, as well as alumni and supporters of the university and the regional startup community. Attendees must RSVP online at http://k-state.edu/lab by Tuesday, June 23, to attend.

At the event, the 14 Kansas entrepreneurs will pitch their businesses to the public. A secret panel of three judges will hear each company's pitch and choose a $10,000 grand prizewinner from both the open category and from companies involved in global food systems.

In addition to the grand prizewinners, each person attending will get to vote for his or her favorite startup. Voting will close at 6:30 p.m., with the top vote getters getting their choice between a variety of cash and in-kind prizes from program sponsors.

"Each of the entrepreneurs is deserving of the grand prize, and no matter who wins, all will leave with new knowledge and connections to help them succeed in their venture," said Chad Jackson, director of the Center for the Advancement of Entrepreneurship in the Kansas State University's College of Business Administration. "We couldn't be happier with the outpouring of support from our alumni and friends for these entrepreneurs and this program."

The 14 startups selected for the inaugural Launch a Business program are: F3 Enterprises and Spray Mark, both from Colby; Harvest Homes, El Dorado; Obermeyer Heritage Farms, Gypsum; America's Best Steaks, Hill City; Acre Designs, Kansas City; Eck Fabrication, Kingman; Can-Coctions, Liquid Art Winery and Estate, and Vapor Works, all from Manhattan; Kitchen4Hire, Salina; AEGLE Palette and Alvoru Clothing, both from Shawnee; and Vigilias Telemedicine, Wichita.

The Launch a Business program is sponsored by KS State Bank and the Center for the Advancement of Entrepreneurship. The program has provided the ventures with much-needed resources, including faculty-led courses, hands-on student research teams and access to the university's world-class alumni mentor network.

More information on the Launch a Business program and the entrepreneurs is available at http://k-state.edu/lab.