Groundbreaking for Seaton Hall, AP Design revitalization and expansion Sept. 4
Monday, Aug. 31, 2015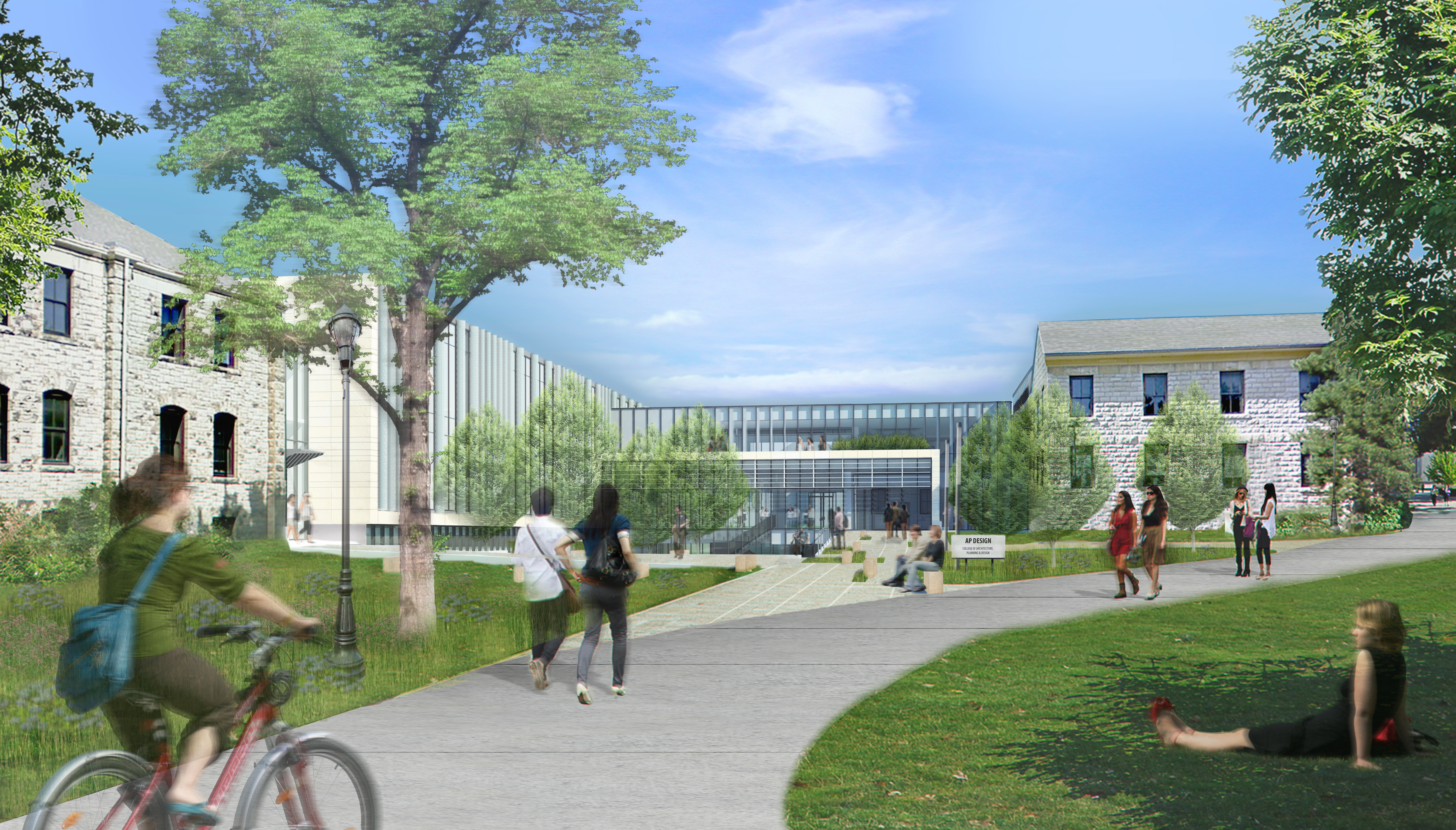 A look at how Seaton Hall will appear from its south entrance following at $75 million revitalization and expansion project that kicks off Sept. 4. | Download this photo.


MANHATTAN — Kansas State University will break ground Friday, Sept. 4, on a $75 million revitalization and expansion of Seaton Hall. The 100-year-old building is home to the College of Architecture, Planning & Design, or APDesign.

The public is invited to attend the ceremony at 11 a.m. on the east side of Seaton Hall. Among the individuals attending will be state Rep. Mark Hutton, Wichita.

Sixty million dollars in state bonds and $15 million in private gifts and student fees will fund the 194,000-square-foot project. Kansas legislators approved state funding in June and the project will be done by the start of fall classes in 2017.

"This is a superb opportunity for us to show the potential of design and planning in transforming a historic building into an environmentally sensitive and technically innovative 21st-century academic teaching and learning environment," said Tim de Noble, dean of APDesign.

He added that the project will create a learning environment on par with the national reputation of the college, which is consistently ranked in the top 10 by industry publication DesignIntelligence.

The newly renovated and expanded Seaton Complex is expected to offer a more effective setting for collaborative study and applied research, with improved security and technology. It will also advance Kansas State University's vision to become a Top 50 public research university by 2025.

The Regnier family's V+H Charitable Foundation made the lead gift of $4 million to the project.

"This new building will be a wonderful enhanced environment for learning," said Victor Regnier. "The college has always represented quality, and we want to support an excellent organization that will excel even further with additional funding."