Carl R. Ice College of Engineering remains top choice for Kansas engineering students
Friday, Jan. 27, 2023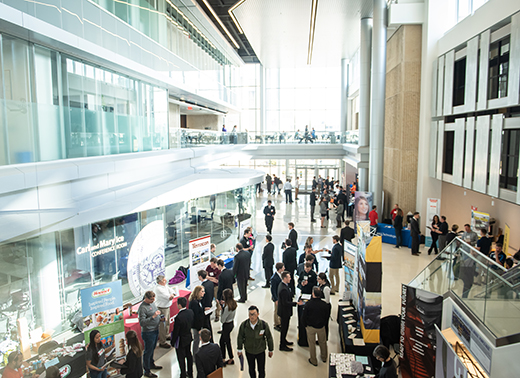 The Carl R. Ice College of Engineering had the largest number of graduates and currently enrolled students of any engineering school in the state of Kansas in 2022. | Download this photo.
MANHATTAN — According to enrollment data released by the Kansas Board of Regents, the Carl R. Ice College of Engineering at Kansas State University remains the top choice in Kansas for engineering students, leading the list of state institutions with the largest number of engineering graduates and currently enrolled students of any engineering school in the state in 2022.

The college finished the year with 635 graduates — 24% higher than any other Kansas institution — and more than 2,700 enrolled students. Approximately 300 among the 2022 graduating class of engineers are living and working in Kansas, a percentage higher than other peer institutions in the state. Raising this percentage is one of the goals of the recently renewed University Engineering Initiative Act passed by the Kansas Legislature, which provides support to engineering schools in Kansas through additional state funding.
The College of Engineering leads Kansas institutions with 14 undergraduate degree offerings, with a pair of degrees added in 2022 in agricultural technology management and cybersecurity. Additionally, K-State engineering graduates continue to be in extremely high demand, with a 97% career placement rate and a reported high salary of $115,000, according to data from the K-State Career Center.
"Our graduates leave K-State prepared for successful careers in industry," said Matt O'Keefe, dean of engineering and LeRoy C. and Aileen H. Paslay chair in engineering at K-State. "We hear this whenever we meet with Kansas companies looking to hire more of our graduates. They see the value of bringing K-State engineers into their organizations, whether as student interns or as full-time employees."