K-State College of Business Administration selects businesses to participate in Accelerator program
Thursday, Jan. 19, 2023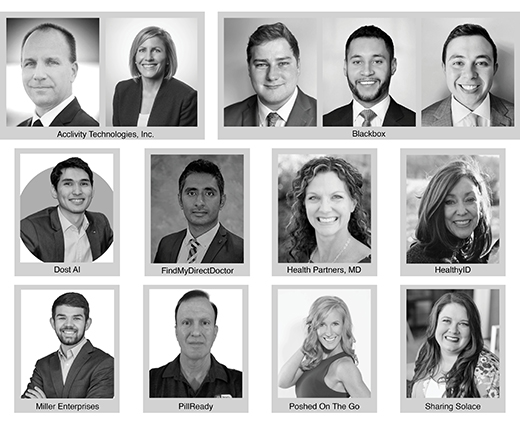 Kansas State University's College of Business Administration has selected 10 businesses to participate in the Center for Entrepreneurship Accelerator program. | Download this photo.
MANHATTAN — The Kansas State University College of Business Administration has selected 10 high-potential startup ventures for participation in the Center for Entrepreneurship Accelerator program. The program is intended for early-stage companies and will provide the building blocks for turning a concept into a successful venture.
The selected businesses will participate in a virtual eight-week program, including faculty-led workshops, hands-on student research teams, access to the university's world-class alumni mentor network and a chance at $100,000 in equity-free grants to be distributed across the participating teams. The program culminates with Demo Day, which will be held in March at the College of Business Administration on the K-State Manhattan campus.
"The K-State Accelerator program is a key component of how the college contributes to economic development in Kansas," said Kevin Gwinner, Edgerley family dean of the College of Business Administration. "By taking high-potential businesses and helping them start or scale to be successful, we are contributing to growing the Kansas economy. We are very excited to support entrepreneurs through this innovative and impactful program that aligns well with K-State's land grant mission."
Criteria for selection included identifying a real problem and an innovative solution, demonstrating the drive to succeed and the ability to incorporate feedback, and showing commitment to the business and the Accelerator program.
The following ten start-up ventures were selected for the 2023 program:
• Acclivity Technologies, Inc., Raleigh and Durham, North Carolina, is a health technologies company developing new therapeutics and biomarkers to treat atherosclerosis and diabetes.
• Blackbox, Kansas City, seeks to be the region's leading digital finance firm by providing institutional investors, financial advisors and private clients with investment vehicles offering a secure gateway to cryptocurrency exposure.
• Dost AI, Bothell, Washington, is an AI application that helps those learning a new language by providing practice with an AI chatbot in a human-like conversation.
• FindMyDirectDoctor, Topeka, is the largest online directory listing platform for concierge doctors and direct primary care physicians in the U.S. Its mission is to help patients find better healthcare and support the growth of the direct patient care industry.
• Health Partners MD, Overland Park, provides a disease management program for employers that specifically targets obesity and obesity-related conditions.
• HealthyID, Lenexa, is a life science company that focuses on preventive health products and services. Its mission is to help people move from "sick care" to "health care" through at-home wellness testing, education and innovation.
• Miller Enterprises, Manhattan, sells and repairs pre-owned boats and provides renovation, handyman and demolition services and trailer rentals.
• PillReady, Wichita, is a medication management system used by pharmacies to improve medication adherence.
• Poshed On The Go, Shawnee, is the first beauty service app in the market that allows clients to shop and book salon or spa services with pre-vetted beauty professionals, on-demand or by appointment.
• Sharing Solace, Olathe, supports grievers and their loved ones through technology-elevated gifts wrapped in a community of strength and support.
Learn more about the 2023 Accelerator cohort here.