ACT/SAT-optional scholarships now available for incoming US fall 2021 freshmen
Monday, Nov. 9, 2020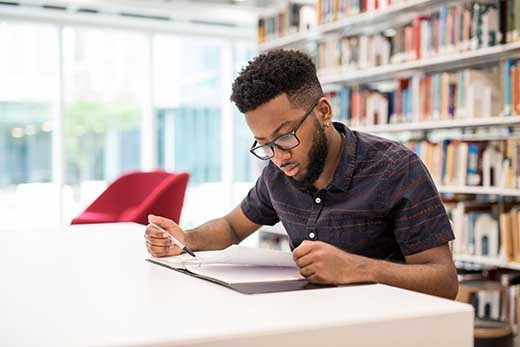 Fall 2021 incoming in-state and out-of-state freshmen in the U.S. can apply now for Kansas State University's ACT/SAT-optional scholarships.


MANHATTAN — Kansas State University is offering a new way for fall 2021 incoming freshmen from the U.S. to earn scholarships without using ACT or SAT scores.

K-State is offering test-optional scholarships for both in-state and out-of-state freshmen, with total four-year award potential ranging from $4,000-$48,000. This new scholarship path is part of the university's test-optional admission policy, which begins in fall 2021.

For test-optional scholarship consideration, new incoming U.S. freshmen will be required to submit a supplemental scholarship application. Each application will undergo a holistic review by the scholarship committee, with award announcements following shortly after the supplemental application priority date of Jan. 5, 2021. Highly encouraged for all students is submitting their admission application by the Dec. 1 priority date.

The new test-optional scholarship pathway is in response to problems some high school students may be having taking the ACT and/or SAT because of the pandemic.

"One of K-State's guiding values has always been creating educational access for all," said Karen Goos, vice provost for enrollment management. "Our new test-optional scholarship pathway is an acknowledgment of the challenges some students may be experiencing in accessing ACT/SAT test dates. This is a necessary step forward to match our new test-optional admission policy with complementary scholarship offerings."

Each student's application for admission will still be automatically reviewed for the university's test-considered scholarship offerings. As such, students are encouraged to still submit test scores through April 30, 2021, of their senior year if they are able, as that ensures the earliest notification of award. However, all students are also encouraged to complete the supplemental test-optional scholarship application.

While students can only earn one general university scholarship/award, which includes either a test-considered award or test-optional scholarship, the university affirms that students will be considered for the highest award possible.

Students can review K-State's test-optional scholarship opportunities and can learn more about all of K-State's scholarship offerings by visiting the Office of Student Financial Assistance's scholarship and award site.