Save the date: Friends of McCain Holiday Home Tour set for Dec. 8
Monday, Sept. 30, 2019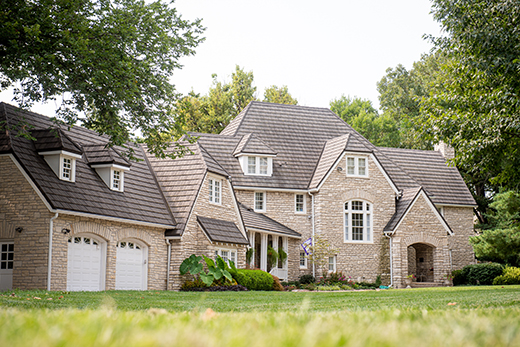 The President's Residence on Kansas State University's Manhattan campus is among the homes featured on the 2019 McCain Holiday Home Tour, which will be 11 a.m. to 5 p.m. Sunday, Dec. 8. | Download this photo.


MANHATTAN — Mark your calendar now for some holiday cheer as the Friends of McCain Auditorium has announced the McCain Holiday Home Tour for 2019. The popular biennial fundraiser for Kansas State University's McCain Auditorium will be 11 a.m. to 5 p.m. Sunday, Dec. 8.
This year's event will feature four area residences decorated for the holiday season. Selection and coordination of homes begins more than a year in advance to allow homeowners adequate time to plan and prepare for the event.

Money raised will support McCain Auditorium's education and outreach activities.

"McCain Auditorium's education programs, including free children's matinee performances, are supported by sponsorships, individual giving, grants and fundraising events such as the McCain Holiday Home Tour," said Todd Holmberg, executive director of McCain Auditorium. "The community also enjoys touring the homes and seeing a snapshot of the homeowners' holiday traditions while knowing they are benefiting arts-related educational programming at McCain Auditorium."

Sponsorships are available for the home tour by contacting Holmberg at trholm@k-state.edu or 785-532-6425.

The tour will feature the K-State President's Residence on campus. The home is full of history, including updates to the Eisenhower bedroom. Amanda and Eric Purdom's home on Poyntz Avenue is an example of a historic home that has been expanded over the years featuring casual classic décor. Pat and Paula Caffey's home on College Heights is well-known for its traditional exterior Christmas decorations and now everyone will get to see the inside, including a 1950s style diner. Sunset Cottage is a vacation rental near the K-State campus that has been restored and managed by Capstone3D.

"The variety of homes and decorations are sure to inspire everyone who goes on the tour," Holmberg said.

Tickets are $20 in advance or $25 at the door and will be available at several area business outlets starting in November. The McCain Holiday Home Tour Committee is chaired by Julie Keenan. For more information on the tour, please contact her at koenigkeenan@gmail.com or 210-875-7456.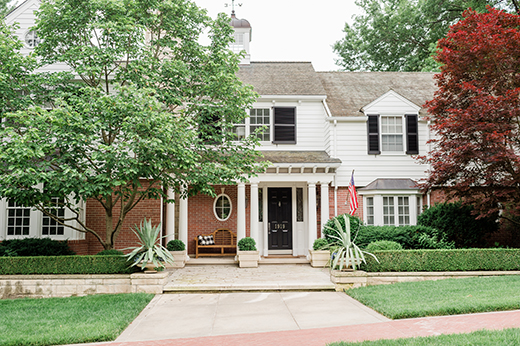 Among the homes being featured on the 2019 McCain Holiday Home Tour will be the Amanda and Eric Purdom home on Poyntz Avenue. Tickets for the tour, which will be Sunday, Dec. 8, will be available at several local businesses in November. | Download this photo.