A top asset: Kansas State University is best educational value in state for fifth year in a row
Friday, July 12, 2019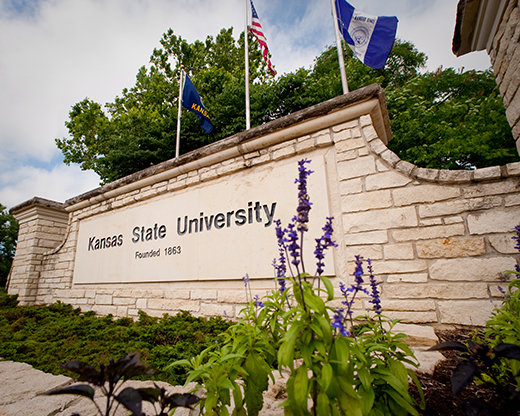 For the fifth year in a row, a study by financial technology company SmartAsset finds Kansas State University is state's best educational value.
MANHATTAN — Kansas State University graduates continue to earn the highest average starting salary among new college graduates in Kansas, helping the university top a national study of the best educational values in the state for the fifth year in a row.
The study by SmartAsset, a financial technology company, determined the best educational values based on tuition, living costs, average scholarships and grants, starting salary upon graduation and retention rates at 10 schools in Kansas, with Kansas State University coming in first.

The study found that new Kansas State University graduates are earning the highest average starting salary: $51,600, which is up $1,600 from last year's state-leading starting salary of $50,000. The university also is best in student retention at 84 percent.

"A Kansas State University education is a terrific investment that pays off, as this survey shows," said Emily Lehning, interim vice provost for enrollment management. "Not only do our graduates land jobs at a high rate — our most recent survey showed 96 percent of K-State graduates are working or continuing their education after they receive their degree — but they also are earning higher paychecks because of their K-State education."

The SmartAsset survey shows just how valuable a college education is and how a Kansas State University education offers outstanding value, Lehning said.

"Studies show that college graduates earn, on average, $1 million more than high school graduates over their lifetimes," Lehning said. "When you invest in a K-State education, we invest in you. We award more than $248 million in financial aid annually, including $38 million in scholarships and awards, and we offer more than 250 majors and options — taught by award-winning faculty — so you can find the career you want."
Other Kansas schools surveyed included Baker University, Emporia State University, Fort Hays State University, MidAmerica Nazarene University, Pittsburg State University, Southwestern College, University of Kansas, Washburn University and Wichita State University.