Elizabeth Smart to deliver virtual keynote at Kansas State University's School Counseling Camp
Tuesday, April 30, 2019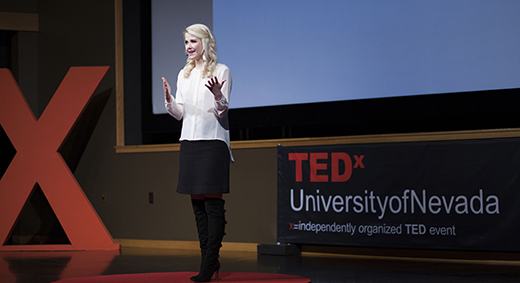 Elizabeth Smart will deliver the keynote address virtually for the Kansas State University College of Education's School Counseling Camp at 1 p.m. May 28 at the Hilton Garden Inn in Manhattan. | Download this photo.


MANHATTAN — Elizabeth Smart, whose abduction and safe return captivated the nation, will deliver a keynote address at this year's School Counseling Camp hosted by the Kansas State University College of Education. The event will be May 28-29 at the Hilton Garden Inn, 410 S. Third St., Manhattan.
From her home in Utah at 1 p.m. Tuesday, May 28, Smart will deliver virtually "Where There's Hope: Strategies to Promote Healing, Hope and Resiliency."

Smart was abducted from her bedroom at knifepoint in June 2002. In the ensuing nine months, she faced unspeakable abuse at the hands of her captors before returning home in 2003. Today, Smart is married with two children and host of Lifetime's "Smart Justice."

Judy Hughey, associate professor of special education, counseling and student affairs and camp organizer, said Smart's presentation aligns perfectly with what school counselors do on a daily basis as first responders for students.

"Elizabeth's message of resilience and hope is powerful for our school counselors because it helps students address mental health challenges most individuals cannot begin to imagine," Hughey said. "School counselors are often the first responders for students experiencing physical and emotional abuse, suicidal ideation, and other forms of trauma common to our students today, which is why Elizabeth's message is so valuable."

The role of a school counselor, Hughey said, is to help students from preschool to the 12th grade focus on academic development, college and career readiness, and social/emotional development so they achieve success in school and are prepared to lead productive and fulfilling lives as responsible members of society.

This is the sixth year of the counseling camp, which was created to provide quality professional development for school counselors and school counseling graduate students in Kansas and surrounding states. Around 350 school counselors attend the two-day event each year.

For career changers interested in becoming school counselors, Hughey said the coursework for Kansas State University's program may be completed in 24 months with a combination of online courses as well as classes in Manhattan or at Kansas State University Olathe. If you are interested in the program please visit the College of Education's list of graduate programs at coe.k-state.edu/academics/graduate/school-counseling.html or contact Hughey at jhughey@k-state.edu.

"There is a severe shortage of school counselors in Kansas — we need far more preschool through 12th grade school counselors, and I am proud of the fact that K-State is proactively addressing this need because it will ultimately impact student success," Hughey said.

To register or for more information on the camp, including other speakers and breakout sessions, please visit the website coe.k-state.edu/events/school-counsel-camp/index.html.