Kansas State University and Compass Minerals Plant Nutrition sign research agreement
Thursday, April 26, 2018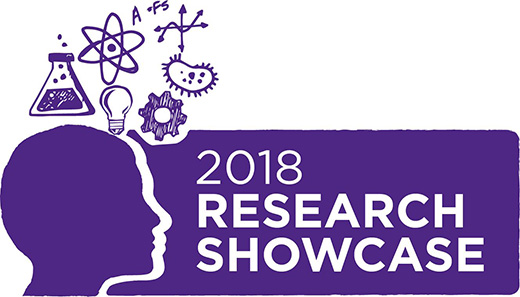 Compass Minerals Plant Nutrition recently signed a master research agreement with Kansas State University that lays the groundwork for future collaborations. The company will take part in the K-State Research Showcase May 16 at K-State Olathe.


MANHATTAN — Kansas State University and Compass Minerals Plant Nutrition are joining forces to explore innovative plant nutrient products, technologies and opportunities to influence and advance grower practices and grower efficiency.

Compass Minerals Plant Nutrition develops and manufactures a diverse and global portfolio of innovative plant nutrition solutions. The company recently signed a master research agreement with Kansas State University. This agreement lays the groundwork for future collaborations by providing standard contract terms for research projects.

"We are excited to partner with Compass Minerals Plant Nutrition in the development and support of innovative nutrient products that will benefit Kansas agriculture," said Gary Pierzynski, department head and university distinguished professor of agronomy at Kansas State University.

Pierzynski said agronomy researchers are interested in working with the company in two ways. One is to pursue basic research that will lead to the development of new products comprising the next generation of more efficient nutrient products, and the other is to evaluate existing and new products under Kansas conditions and with crops grown in Kansas.

"Our partnership with Compass Minerals Plant Nutrition is another example of K-State working with the industry to help farmers be more efficient, sustainable and profitable," Pierzynski said.

Compass Minerals Plant Nutrition, a division of Compass Minerals, headquartered in Overland Park, finds value in partnering with the university to further its ongoing research and development efforts. The company recently opened a North American Innovation Center in the Midwest Bioscience Research Park in Stilwell, which is dedicated to the development of plant nutrition technologies. The company also has a center in Iracemopolis, Brazil, which opened in 2017.

"Our goal is to directly influence farmer growing practices through science," said Ryan Bartlett, vice president of innovation and product development at Compass Minerals. "In the world of agriculture R&D, the lion's share of funding has consistently gone toward advanced breeding techniques, developing transgenics and crop protection products. With the help of K-State, we're working to compound the gains realized with those innovations by developing similar advances in plant nutrition."

Kansas State University emphasizes industry collaboration and has seen an 80 percent increase in the number of industry-funded projects in the last five years. According to Peter Dorhout, vice president for research, the university strives for a nimble approach to project engagement by creating enduring, strategic alliances through master agreements.

"Our record of negotiating master agreements with industry demonstrates our commitment to making it easier to do research with direct applications to promote economic growth in Kansas and the surrounding region," Dorhout said.

Ganga Hettiarachchi, professor, and Dorivar Ruiz Diaz, associate professor, both of agronomy, at Kansas State University, look forward to working with Compass Minerals Plant Nutrition. Hettiarachchi said she values the opportunity to integrate basic and applied research to find solutions for sustainable agriculture and food production systems.

"This may lead to new innovations that help improve and manage soil fertility," Hettiarachchi said.

Ruiz Diaz said that Kansas State University offers nationally and internationally competitive researchers with well-developed networks to disseminate information.

"K-State has a strong working relationship with farmers and agronomists through K-State Research and Extension, and with the common goal of implementing the right technology while maintaining sustainability and soil quality," he said.

Compass Minerals Plant Nutrition will be one of several companies featured at the 2018 K-State Research Showcase, which will provide prospective industry partners an opportunity to connect with researchers. The event will be May 16 at K-State Olathe; find more information and register at k-state.edu/researchshowcase.

Compass Minerals, owner of Compass Minerals Plant Nutrition, is a leading provider of essential minerals that solve nature's challenges, including salt for winter roadway safety and other consumer, industrial and agricultural uses, and specialty plant nutrition minerals that improve the quality and yield of crops. Named one of Forbes' 100 Most Trustworthy Companies in America in 2015 and 2016, Compass Minerals' mission is to be the best essential minerals company by delivering where and when it matters. The company produces its minerals at locations throughout the U.S., Canada, Brazil and the U.K. For more information about Compass Minerals visit compassminerals.com/ and for details about Compass Minerals Plant Nutrition, please visit compasscrops.com/.