No. 1 again: Kansas State University tops Money magazine's best in state list

Friday, Aug. 11, 2017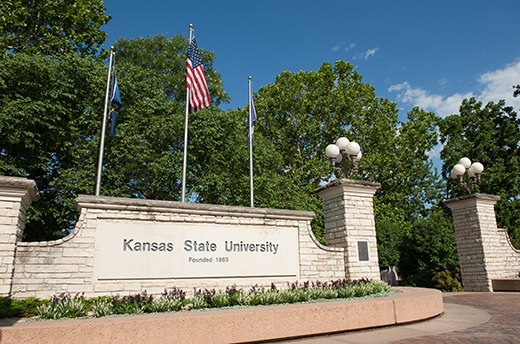 For the second year in a row, Kansas State University is Money magazine's choice as the best college in Kansas. | Download this photo.


MANHATTAN — Another national publication is recognizing Kansas State University as the best university in Kansas.

For the second year in a row, Money magazine has determined Kansas State University delivers the best tuition value in the Sunflower State. The magazine's list is determined by enrollment data and student outcomes. Money ranks the best schools in each state because of survey data that shows 53 percent of freshmen at four-year colleges go to school within 100 miles of their home, and more than 80 percent attend a college within 500 miles.

"With our state-leading rates in progress toward degree and starting salaries upon graduation, along with our more than 250 degree programs and options, award-winning faculty and staff, first-year success programs and student services focused on providing the tools needed to succeed, it's no wonder Money magazine, the Princeton Review, Business Insider and SmartAsset, just to name a few, all rate K-State as Kansas' best," said Pat Bosco, vice president for student life and dean of students.

K-State students enjoy a 94 percent job placement/continuing education rate upon graduation, and have access to more than 475 student organizations, undergraduate research programs and education abroad offerings, all providing academic, leadership and volunteer opportunities that can translate into career success. In addition, the university awards more than $230 million in financial assistance annually, including more than $36 million in scholarships.

The Money magazine ranking is the latest accolade for the university. The newly released "The Best 382 Colleges" by the Princeton Review ranks K-State as No. 1 in the nation for town-gown relations, and gives the university Top 10 marks for quality of life, happy students, students who love their colleges, best-run colleges, best health services and intramural sports participation. The publication also rates K-State's career services and residence halls as among the best in the nation.

Along with the Princeton Review rankings, for the third year in a row, SmartAsset has ranked K-State as providing the best educational value for the buck in Kansas.