Save the date: Friends of McCain Holiday Home Tour set for Dec. 3

Thursday, June 8, 2017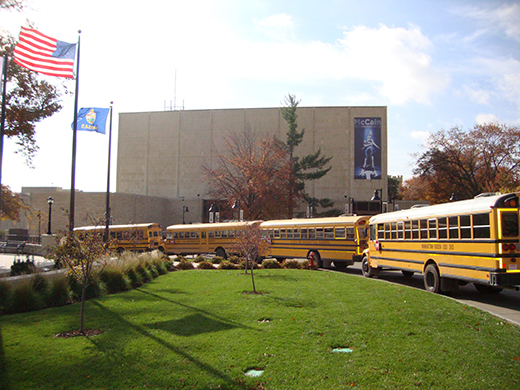 Funds raised through the biennial Friends of McCain Auditorium Holiday Home Tour help support McCain's free educational programming for children.


MANHATTAN — Mark your calendar now for some holiday cheer as the Friends of McCain Auditorium have announced the McCain Holiday Home Tour for 2017. The popular biennial fundraiser for McCain Auditorium will be 11 a.m. to 5 p.m. Sunday, Dec. 3.

This year's event will feature four area residences decorated for the holiday season. Selection and coordination of homes begins more than a year in advance to allow homeowners adequate time to plan and prepare for the event.

Money raised will support McCain Auditorium's education and outreach activities.

"McCain Auditorium's education programs, including free children's matinee performances, are supported by sponsorships, individual giving, grants and fundraising events such as the McCain Holiday Home Tour," said Todd Holmberg, executive director of McCain Auditorium. "The community also enjoys touring the homes and seeing a snapshot of the homeowners' holiday traditions while knowing they are benefiting arts-related educational programming at McCain Auditorium."

Sponsorships are available for the home tour by contacting Holmberg at trholm@k-state.edu or 785-532-6425.

The tour will feature Eryn and Jeff Smith's home in the renovated former Keats High School building; Jodi and Larry Thierer's Southern-inspired home in Wyndham Heights; Kelly and Tim White's Craftsman-style home north of Manhattan; and Lori and T.J. Vilkanskas' modern home in the Vanesta area. The wide variety of styles will be accented by the different holiday decorating themes.

Tickets will be $20 in advance or $25 at the door, and will be available at several area business outlets in the fall. The McCain Holiday Home Tour Committee is chaired by Julie Keenan and Val Kershner. For more information on the tour, please contact Keenan at koenigkeenan@gmail.com or 210-875-7456.