Summer savings: Travel expert shares ways to save on vacations

Friday, May 26, 2017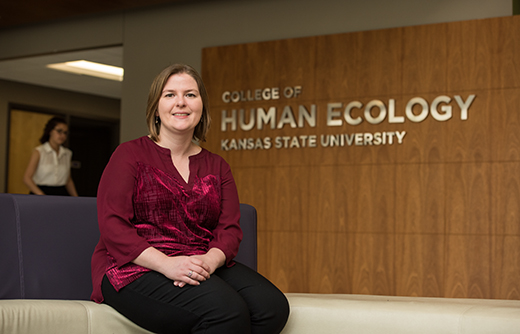 Kristin Malek, assistant professor of hospitality management at Kansas State University. | Download this photo.


MANHATTAN — Summer vacations don't have to break the bank, according to Kansas State University's Kristin Malek, assistant professor of hospitality management, who shares some easy ways to save on airfare, lodging, activities and food.

Malek said it's important not to book airfare too late or too early. The cheapest time to purchase tickets is 40 days ahead, she said. When cross-comparing between airlines, customers should consider fees that may not be included in the initial amount, such as baggage fees. Malek said one airline's initial price might be $20 cheaper, but another could charge $40 for extra bags, optimal seat selection and other offerings.

"When you're just looking at face value, you can't really compare the full costs," Malek said.

She suggests enhancing the cross-comparison process by clearing the cookies on your internet browser. Malek said when people return to one airline site after visiting another site, the price for the same ticket is sometimes hundreds of dollars higher, and an added label says a certain number of seats are left. After clearing the cookies, Malek said, the label disappears and the price drops to the original cost.

"The clearing of the cookies is an insider trick that is so important," Malek said.

When traveling internationally or with connecting flights requiring multiple airlines, buyers should book their tickets through travel sites, which offer discounts for booking multiple flights at once, Malek said. Also, don't assume landing at the major airport in the destination city is the best option. For example, Malek said Boston's main airport is more popular but not always as convenient as the one in Providence, Rhode Island.

"Flying into Providence can be smarter because it avoids traffic, airfares are lower and it's closer to Cape Cod and the east side of Boston," Malek said. "Just because places are in different states doesn't mean they're far apart, especially in the Northeast. Looking at a map can be a huge money saver."

For lodging, Malek advises using hotel booking sites, sorting from the lowest to highest price and then booking through the hotel, which usually offers the same rate. Malek said booking directly is better because hotel managers perceive those who book directly as more loyal customers and assign them better rooms.

Another lodging option that can save money is renting a house or condominium directly from the owner — an option that may open the door to negotiation, Malek said. Booking a house rather than a hotel can be an especially thrifty choice for multifamily groups. But if the group prefers a hotel, Malek advises asking the hotel for a deal.

"Most hotels will offer discounts to those who call and say they are getting multiple rooms. It's a benefit to the hotel to know that all those rooms will be booked for those nights," Malek said. "It never hurts to ask."

Malek recommends paying for activities ahead of time whenever possible because some attractions often charge higher rates to last-minute travelers seeking spontaneous experiences. Also, she said package deals aren't always more affordable than purchasing activities separately, so it pays to do research. Malek advises those with children to call ahead or search online for days with special rates for kids at museums, zoos and other places. Some large amusement parks offer layaway plans for people to save beforehand, she said.

Pay cash for activities — from indoor shopping to outdoor recreation — because many small businesses offer discounts to customers who do so, Malek said. Credit card companies charge fees for each swipe, so businesses can cut costs by collecting cash, she said.

To save on food costs, Malek suggests going to a grocery store in the destination city for supplies to make one or two meals a day. Travelers also can save by bringing along their own snacks, which could include a bagel or fruit from the complimentary hotel breakfast, if offered. Some coupon sites provide restaurant coupons in various cities, and other websites provide opportunities to eat a home-cooked meal at a local resident's home. If traveling with children, look online for free or discounted kids' nights at local restaurants, Malek said.

How a vacation is paid for also should be considered. Malek recommends opening a certificate of deposit or other separate account and putting part of each paycheck into it. In addition to airfare and hotel costs, Malek also said don't forget to save for meals, which is what people spend the most on when traveling. Also, she said it is unwise to fund any trip through a credit card.

"Some people think it's easier to put the vacation on their credit card, but paying on it every month adds up to significantly more costs," Malek said. "Why not save up the money ahead of time and pay less?"

To save even more money, Malek said another option is the staycation, which nixes airfare. Cities offer recreational activities that local residents may not be aware of or haven't had a chance to experience.

"A staycation is a time to say, 'I'm here on vacation, so I'm going to do things in my own city that I've never done before,'" Malek said.