University Police, Air Force ROTC team up for on-campus active shooter training
Thursday, April 20, 2017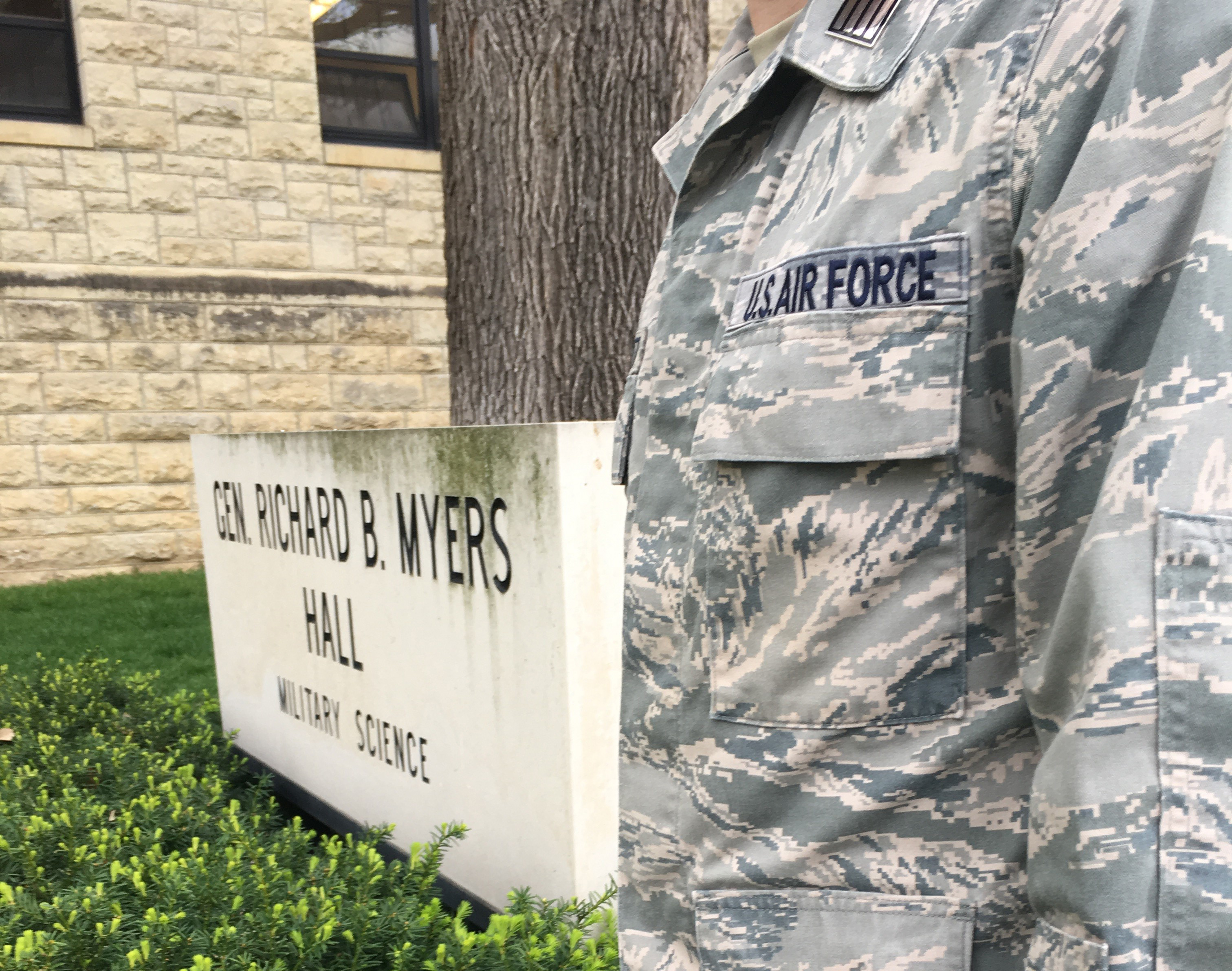 Kansas State University Air Force ROTC Detachment 270 cadet training will include an ALICE active shooter drill in partnership with Kansas State University Police Department. | Download this photo.


MANHATTAN — Kansas State University
Air Force ROTC Detachment 270
cadets will work with the
Kansas State University Police Department
to conduct a large-scale active shooter training from 4-6 p.m. Thursday, April 20, in Gen. Richard B. Myers Hall. The training will include sounds of gunfire and realistic-looking victims and perpetrators.
The live training is an addition to the national Air Force ROTC requirement of 60-120 minutes of ALICE training, which stands for Alert, Lockdown, Inform, Counter and Evacuate. Through a partnership with local emergency professionals, the training will give ROTC cadets hands-on experience so they can put to use what they have learned from an ALICE course.
"We could just do the ALICE training course and then we would be done with the requirement but we are stepping things up," Master Sgt. Ronald Cervera said. "We want to give our cadets a more realistic view and help them develop situational awareness while also assisting K-State Police and the Manhattan Fire Department with training."
The police and fire departments have trained for active shooter situations at smaller levels, but never directly on campus, according to K-State Police Lt. Bradli Millington. Conducting the training in Myers Hall will give K-State Police a chance to practice in a multi-level campus building with real students.
"Our previous training at Fort Riley's mock city and the fire department's burn house at Kimball and Denison have all been great practice but this training will give K-State police officers and Manhattan Fire Department training with the students as role players in a campus environment, which is a great opportunity," Millington said.
The police department will conduct three scenarios; each scenario will last about 30 minutes and the cadets will act like victims, shooters or bystanders in three separate classrooms. For safety, all cadets will have personal protective equipment, weapons will be checked to make sure they contain dummy rounds and the building will be completely searched before each scenario. The cadets will be able to act out the steps of ALICE, which helps civilians plan and proactively respond to violence instead of a traditional lockdown-only approach.
"You never know when this could happen," Cevera said. "With the threats we face these days, it's vital to make sure that emergency professionals and our cadets know exactly what to do in the case something happens."