Kansas State University again honored nationally for diversity, inclusion
Thursday, Nov. 3, 2016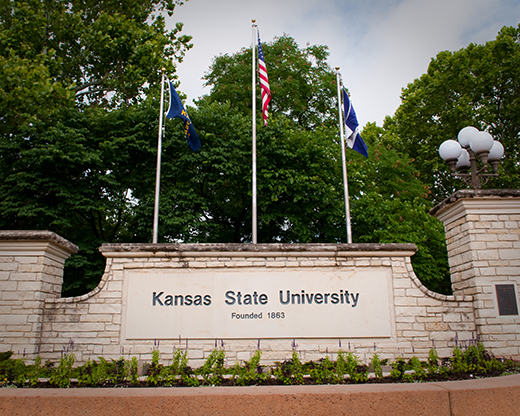 Diversity and inclusion efforts and practices have earned Kansas State University its third straight Higher Education Excellence in Diversity award from INSIGHT into Diversity magazine. | Download this photo.


MANHATTAN — For the third consecutive year, Kansas State University has received a Higher Education Excellence in Diversity, or HEED, award, for its commitment to diversity and inclusion initiatives.

The university also received the 2014 and 2015 HEED awards, which are from INSIGHT into Diversity magazine.

The HEED award is the only national honor for U.S. colleges and universities that demonstrate an outstanding commitment to diversity and inclusion. Kansas State University was one of 83 recipients chosen nationally for the award and will be featured in the magazine's November 2016 issue.

"It is an honor to receive this award and be recognized by this distinguished publication," said Zelia Wiley, interim associate provost for diversity. "This recognition is another motivator for the Office of Diversity to continue its efforts toward diversity and inclusion at K-State and to soar to even greater heights."
Lenore Pearlstein, publisher of INSIGHT into Diversity and owner of Potomac Publishing Inc., will present the award at the 2016 Institute for Student Learning Assessment and Diversity Summit, Nov. 3, in the K-State Student Union.

HEED award institutions are selected based on their exemplary diversity initiatives and inclusion of all aspects of diversity, including gender, race, ethnicity, veterans, people with disabilities and members of the LGBTQ community.

Staff members with the Office of Diversity, Office of Institutional Equity, Office of Planning and Analysis, and Human Capital Services were involved in completing the award's application process.

"It is the combined effort and collaboration of all who help make our university one of the best for multiculturalism, diversity and inclusion across the country," Wiley said. "The HEED award recognizes the university's continued success of internal and external goals supporting efforts to expand opportunities at K-State and work toward becoming a Top 50 public research institution."

Kansas State University's diversity initiatives include Project IMPACT, a best-practice network sponsored by Cargill, Phillips 66, Koch Industries and Union Pacific to recruit and graduate record numbers of multicultural students in business, engineering and agriculture fields as part of the MAPS Summer Bridge Program; award-winning multicultural student organizations and student leaders; and many other programs, events and services that meet the needs of faculty, staff and students.